EPA Ends Investigation into Encana's Pavilion Field
by Karen Boman
|
Rigzone Staff
|
Friday, June 21, 2013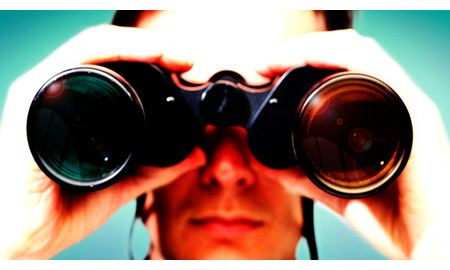 The U.S. Environmental Protection Agency (EPA) will not finalize or seek a peer review of its draft groundwater report released on EnCana Corporation's Pavilion field in Wyoming.
EPA and the state of Wyoming jointly announced Thursday that the Wyoming Department of Environmental Quality and the Wyoming (WDEQ) and the Wyoming Oil and Gas Conservation Commission (WOGCC) would take the lead in the scientific investigation to evaluate water quality of 14 domestic water wells, the integrity of certain oil and gas wells within 1,320 feet of those 14 water wells, and historic pits in the Wyoming area.
WOGCC and the WDEQ will conduct a comprehensive review of all relevant data and initiate an additional science-based investigation. Both agencies will retain an independent expert or experts to assist staff with the reviews, investigations, analyses and preparation of the final reports. WOGCC will prepare a report concerning the status and reclamation of historic production pits in the Pavilion field and a report on the integrity of oil and gas wells near the water wells being investigated.
WDEQ will evaluate data, conclusions and recommendations contained in the WOGCC well integrity and pits final reports. WDEQ will consider all data before conducting two sampling rounds of some or all the water wells. WDEQ will then determine if additional investigation, including sampling, is necessary using exceedances of EPA primary and secondary contaminant levels and WDEQ Water Quality Rules and Regulations as a trigger.
"In light of this announcement, we believe that EPA's focus going forward should be on using our resources to support Wyoming's efforts, which will build on EPA's monitoring results," said EPA Acting Administrator Bob Perciasepe in a statement.
EPA and Encana Oil and Gas (USA) will both be allowed to provide input to the state and recommend third-party experts in Wyoming's decision. Encana also has granted $1.5 million to the Wyoming Natural Resources Foundation to be used for further investigation and for a statewide education and awareness program related to best practices and permitting guidelines. Wyoming plans to conclude its investigation and release a final report by Sept. 30, 2014.
"It is in everyone's best interest – particularly the citizens who live outside of Pavilion – that Wyoming and the EPA reach an unbiased, scientifically supportable conclusion," said Wyoming Gov. Matt Mead in a statement.
1
2
3
View Full Article
Generated by readers, the comments included herein do not reflect the views and opinions of Rigzone. All comments are subject to editorial review. Off-topic, inappropriate or insulting comments will be removed.
RELATED COMPANIES