Trinidad, Tobago Govt, BHP Billiton Sign PSC for Deepwater Blocks
by Ministry of Energy and Energy Affairs
|
Press Release
|
Thursday, June 20, 2013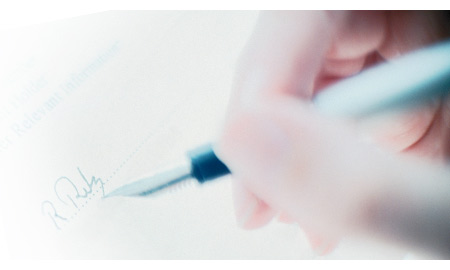 Minister of Energy and Energy Affairs, Senator the Honourable Kevin C. Ramnarine, and BHP Billiton Country Manager, Vincent Pereira, signed production-sharing contracts (PSCs) for four deepwater blocks on June 12, 2013.
The PSCs for Blocks, TTDAA 5, 6, 28 and 29, were awarded upon conclusion of the country's most successful deepwater bid round in fourteen years. The PSCs each have an initial phased exploration period of up to nine years and provide for the automatic extension of the contract term to 30 years in respect of areas in which a commercial discovery is made. Activity related to the award of these PSCs is expected to generate a minimum investment of approximately $565 million for the mandatory exploration phases and a further $459 million over the optional exploration phases. This means an investment of at least $565 million or a total of $1,024 million inclusive of subsequent optional phases. In the mandatory first phases, the four PSCs will collectively drill at least six deepwater exploration wells and acquire 5,330 square kilometres of 3D seismic.
Minister of Energy and Energy Affairs, Senator the Honourable Kevin C. Ramnarine indicated that the signing "has the potential to radically reshape the economic landscape of this country in coming years. It is a significant achievement for the Government and the nation as we seek to increase oil and gas revenues, the main contributor to our economic development. We look forward to partnering with BHP Billiton to enhance the energy security of this country for this generation and the ones to come."
Vincent Pereira, Country Manager, BHP Billiton Trinidad and Tobago, noted that "Trinidad and Tobago remains an important part of BHP Billiton's portfolio. It has the investment climate, people, talent and resource base for a successful business. This new exploration acreage is evidence of our continuing commitment to Trinidad and Tobago."
The investment has the potential to increase economic growth, employment opportunities, foreign reserves and government revenue while securing the country's future as a major player in the international energy industry for decades to come.
The Ministry has already commenced planning for the 2013 deepwater bid round with a view to ensuring that there is activity at different phases in the future, which will impact upon additional reserves and resources. In addition, three blocks will be offered in the upcoming 2013 land-based bid round, the first of its kind since the late 1990s, as the Ministry moves decisively to increase oil production.
Generated by readers, the comments included herein do not reflect the views and opinions of Rigzone. All comments are subject to editorial review. Off-topic, inappropriate or insulting comments will be removed.
RELATED COMPANIES