Norway Opens Arctic Region for Drilling
by Robin Dupre
|
Rigzone Staff
|
Thursday, June 20, 2013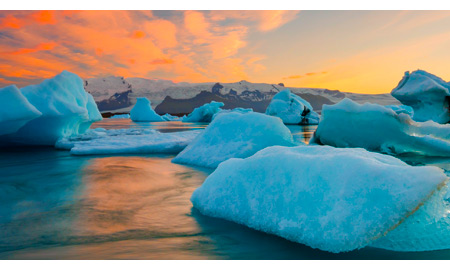 Norway's Parliament voted Wednesday to open an offshore Arctic zone bordering Russia to oil and gas exploration, reported Reuters. This landmark decision will pave the way for the area to be included in the next licensing round.
In a vote late Wednesday, Parliament sided with the government and opened the entire area to drilling, with the notion that activity cannot take place within 31 miles of the ice edge, reported the Associated Press.
This new frontier, an area in the eastern Barents Sea, is estimated to hold about 1.9 billion barrels of oil equivalent, which is about 15 percent oil, Norwegian Petroleum Directorate said.
The Arctic region blocks dominated Norway's 22nd licensing last month for both mature and frontier areas while the number of North Sea areas were sharply reduced, Reuters reported in March. Norway has been itching to explore this area but a four-decade border dispute with the Soviet Union and then Russia has kept companies unable to tap this area. The two countries settled their maritime dispute in 2010.
Norway plans to begin its next oil and gas licensing round later this year. By opening this area in the east Barents Sea, the opportunity to bid on this highly-coveted acreage is present and should be included in the process, Reuters reported.
Norway's Arctic has become increasingly attractive for the industry after several major discoveries in the region and companies are now moving its search into the Arctic to offset declining production in the North Sea.
Generated by readers, the comments included herein do not reflect the views and opinions of Rigzone. All comments are subject to editorial review. Off-topic, inappropriate or insulting comments will be removed.