Oil and Gas: What's In It For The Irish?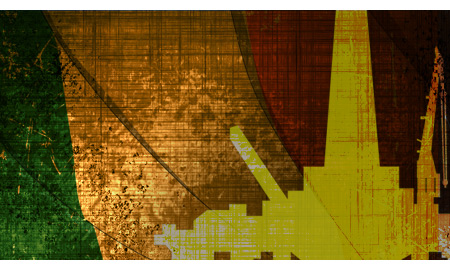 Since Providence Resources plc scored a major success with its Barryroe discovery in the spring of 2012 off the south coast of Ireland in the Celtic Sea, offshore Ireland has seen increasing interest not only from junior explorers but from super majors like Exxon Mobil Corp. and Spain's Repsol S.A.
Barryroe holds more than a billion barrels of oil (P50 case) and Providence reported last October that it has "significant productive potential". The find has given the company the confidence to press ahead with exploration elsewhere offshore Ireland. Providence is involved in several exploration projects and licensing options off the west coast of Ireland as well as in the Irish Sea and St Georges Channel.
Having noted Providence's success off the south coast of Ireland, ExxonMobil is currently partnering with the junior on the FEL 3/04 license where drilling began on the Dunquin exploration prospect in late April this year. The drilling of the 44/23-1 well is expected to take several months to complete. The target is a gas prospect estimated to contain up to 1.7 billion barrels of oil equivalent, so Providence (which has a 16-percent interest in the license) is hoping that ExxonMobil can repeat its own success at Barryroe.
Repsol, which has a 25-percent stake in the Dunquin license, in March 2012 took the opportunity to become an operator offshore Ireland itself and took over Licensing Option 11/11, located within the Goban Spur Basin west of Ireland.
At Spanish Point on the FEL 2/04 license, independent explorer Cairn Energy plc is planning on drilling an appraisal well in 2014. Here, a consortium of companies flowed oil in 1981 from one of four pay zones in the Upper Jurassic layer. Cairn and its partners believe that there could be up to 200 million barrels of oil equivalent, while the nearby Burren discovery could hold up to 66 million barrels.
All of this is very exciting for ExxonMobil, Repsol and for investors in juniors like Providence. But what will Ireland, and the Irish people in particular, get from the exploitation of the country's offshore resources?
Amid a general downturn in Ireland's economy since the advent of the eurozone crisis, various voices from within the country have emerged that have been highly critical of the Irish government's relationship with the oil industry. Describing the situation as "The Great Oil and Gas Giveaway" campaigning groups such as Own Our Oil and Shell to Sea are concerned that rules introduced by Ireland decades ago are, in their current form, too heavily weighted in favor of exploration companies – particularly when compared to the rules governing oil and gas exploration in other western European countries like Norway and the UK.
1
2
3
4
View Full Article
Generated by readers, the comments included herein do not reflect the views and opinions of Rigzone. All comments are subject to editorial review. Off-topic, inappropriate or insulting comments will be removed.