Oil, Gas Needs Experience, Forcing Boomers to Delay Retirement
by Robin Dupre
|
Rigzone Staff
|
Thursday, June 20, 2013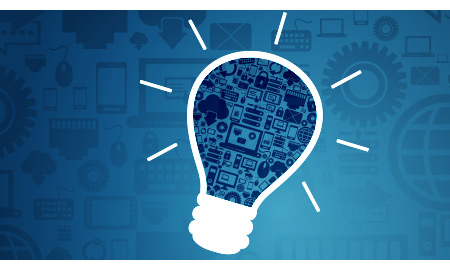 New statistics reveal that more and more Americans are delaying retirement and pushing the retirement age from 65 to 80. Furthermore, due to the recent recession and many retirement portfolios plunging, 62 percent of boomers aged 50 to 66 believe that their personal situation will not improve in the next five years, according to a new Executive Action Report from The Conference Board, "Trapped on the Worker Treadmill".
"It's disconcerting that the two years in which the U.S. economy seemed to finally, if fitfully, turn the corner also left so many more workers compelled to change their retirement plans late in their careers," said Gad Levanon, director of Macroeconomic Research at The Conference Board and co-author of the report. "This may benefit some businesses and industries, by delaying their retirement can be a significant obstacle to the many companies seeking to cut costs. Mapping out the implications of the trend for individual firms and the economy as a whole means first understanding the drivers behind workers' retirement decisions."
Workers in the baby boom era who've experienced a job loss, salary cut or significant decline in home price are much more likely to have plans for delaying retirement, according to the report. And statistics show that employees have not retired at the projected rates, with hiring reductions occurring, employees not leaving jobs for other opportunities at the same levels as in previous years.
As for the energy industry, the size of the workforce has decreased by a little more than 11,000 jobs since 2009, stated 2011 Gaps in the Energy Workforce Pipeline Survey compiled by the Center for Energy Workforce Development (CEWD).
Excluding positions in the nuclear sector, the changes in key occupations between 2009 and 2011 reflected:
The number of engineers increase by almost 3.6 percent
Line workers decreased by .5 percent
Transmission and Distribution Technicians decreased by 1.1 percent
Plant operators decreased by 5.6 percent
The average age of the energy workforce has increased from 45.7 in 2006 to 46.1 in 2010 while the number of employees aged 53 and above is increasing, reflecting both the number of mid-career hires and the number of employees who are waiting to retire, the report found.
"Given the recent crash in the economy over the last several years, people are actually staying gainfully employed for longer periods of times in order to replenish the money they lost in the 401k and stock price declines," Michelle Seale, a leader in Deloitte's Human Capital practice for oil and gas out of Houston, told Rigzone. "That's the good news. The bad news is that eventually, they will retire and there is a significant gap in the pipeline of talent to replenish that pool."
1
2
View Full Article
Generated by readers, the comments included herein do not reflect the views and opinions of Rigzone. All comments are subject to editorial review. Off-topic, inappropriate or insulting comments will be removed.