CNPC Starts Building First Shale-Gas Pipeline in Sichuan
by Dow Jones Newswires
|
Wayne Ma
|
Wednesday, June 19, 2013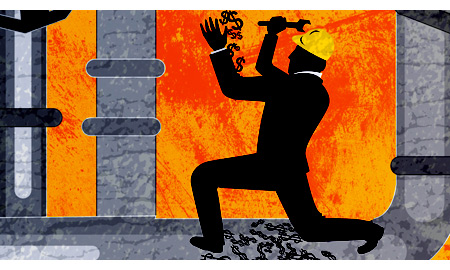 BEIJING - China National Petroleum Corp., the country's largest natural gas producer, has started building its first pipeline dedicated to shale-gas distribution in southwest Sichuan province, it said Wednesday.
China's progress in developing shale gas has been slow due to the high cost of exploration and lack of infrastructure in areas that may hold large shale-gas reserves.
Meanwhile, the government has targeted raising annual shale-gas output from practically nothing now to 6.5 billion cubic meters by 2015 and as much as 100 billion cubic meters by 2020. This is part of China's efforts to cut its dependency on coal, which accounts for around 70% of its energy mix.
The lack of a dedicated pipeline to transport shale gas from the Changning block in Sichuan to neighboring Yunnan province has "severely restricted" production, geological evaluation and other activities in the oil and gas fields in southwest China, CNPC said in an in-house newsletter.
The U.S. Energy Information Administration has said China has an estimated 1,115 trillion cubic feet, or about 31.6 trillion cubic meters, of technically recoverable shale-gas reserves, with a significant portion inside the Sichuan basin, which extends across Sichuan province and into Chongqing in the southwest.
CNPC didn't say when the shale-gas pipeline would be completed but said when it is operational, it will have the capacity to transport 4.5 million cubic meters a day of natural gas, it said.
Generated by readers, the comments included herein do not reflect the views and opinions of Rigzone. All comments are subject to editorial review. Off-topic, inappropriate or insulting comments will be removed.