Alfa Group to Reinvest Some of TNK-BP's $14B Stake Sale In New Oil Co
by Dow Jones Newswires
|
Benoit Faucon
|
Monday, June 17, 2013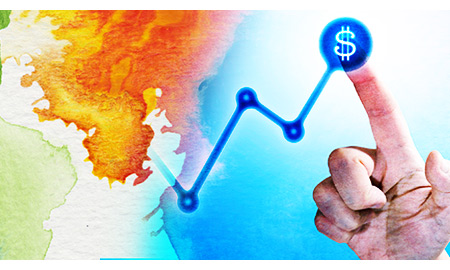 LONDON - Alfa Group, a conglomerate led by Russian billionaire Mikhail Fridman, is to reinvest some proceeds from its $14 billion stake sale in OAO TNK-BP Holding in a new oil and gas investment company that may even tap into the North American oil boom.

In March, Mr. Fridman's Alfa Group, along with other Soviet-born tycoons and BP PLC, sold a 95% stake in TNK-BP, Russia's third-largest oil company, to state-controlled oil giant Rosneft. The deal, one of Russia's biggest-ever corporate takeovers, came after an acrimonious dispute between the U.K. oil giant and its Russian partners.

L1 Energy, as the new company is called, could invest around $10 billion in equity over the next three to five years, said Stan Polovets, the lead member of its international supervisory board. Assuming an additional $10 billion in leverage, the new venture would have access to $20 billion available for international acquisitions and investments over the next few years, he said.

The new company will have access to part of the proceeds from Alfa Group's sale of its stake in TNK-BP and other Alfa Group resources, which include retail and banking assets and a 47.8% stake in wireless company VimpelCom Ltd.

Alfa wants to leverage its experience in jointly building and running TNK-BP by setting up a portfolio of non-operating stakes in the oil and gas sector, Mr. Polovets said.

Unlike TNK-BP, however, L1 Energy won't be specifically focused on Russia and could tap into North America's oil boom. "We will look at conventional and unconventional oil and gas projects globally, including Russia," said the L1 Energy board member, who was previously involved with TNK-BP. Initially, the company "will concentrate on areas that are less risky, including North America."

While looking primarily at exploration and production investments, the company will also review opportunities in oilfield services, as well as midstream and energy infrastructure sector.

Mr. Polovets said that, unlike a private equity firm, L1 Energy has the advantage of not needing to raise funds and could direct the attention of its executives on initiating transactions and managing portfolio companies.

The board will include BP's former chief executive John Browne--with whom AAR signed the agreement to form TNK-BP. "He is a true visionary and should be credited with making one of the most profitable investments BP had in its long history," said Mr. Polovets. He said that Alfa-Access-Renova--the consortium set by the Soviet-born shareholders in TNK-BP--maintained a good relationship with Lord Browne even after he resigned from BP.

L1 Energy's board also includes Andrew Gould, the current chairman of BG Group PLC and former head of Schlumberger Ltd., and Jim Hackett, previously at the helm of Anadarko Petroleum Corp.

Headquartered in London, the new company is owned by the shareholders of Alfa Group, whose largest shareholder and chairman is Mr. Fridman, followed by businessmen German Khan--who will be L1 Energy's chief executive--and Alexei Kuzmichev.
Generated by readers, the comments included herein do not reflect the views and opinions of Rigzone. All comments are subject to editorial review. Off-topic, inappropriate or insulting comments will be removed.