NASA, Astro Technology Develop Offshore Fiber-Optic Technology
by Karen Boman
|
Rigzone Staff
|
Thursday, June 13, 2013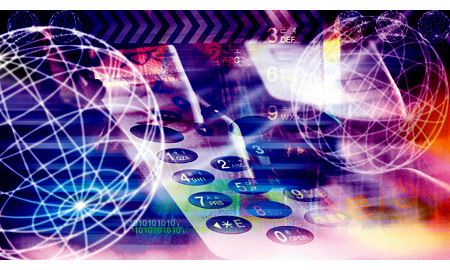 A new fiber optic monitoring system developed through collaboration between Houston-based Astro Technology Inc. and the National Aeronautics and Space Administration (NASA) was deployed earlier this year on two oil platforms offshore West Africa.
The Tendon Tension Monitoring System (TTMS), which utilizes a fiber-optic strain gauge system and a series of sensor clamps to measure the tension on subsea risers and pipelines, was installed in March on two platforms at the Okume complex for Hess Corporation's subsidiary Hess-Equatorial Guinea.
Sixteen TTMS clamps were installed by commercial divers using an underwater adhesive test at NASA's Johnson Space Center. Fiber-optic cables were then routed from the clamps to a control room aboard each platform. The system monitors stress along the platform's four legs and streams the data in real time, enabling operators to make immediate adjustments to maintain the stability of the platform.
Okume is located in approximately 1,500 feet of water. The sensors installed were placed at 60 feet and 120 feet below the surface on the tendons of the platforms. However, this technology can be used at all water depths, from shallow to ultra-deepwater, Astro Technology President David Brower told Rigzone.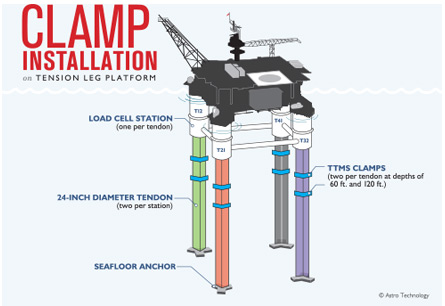 Astro Technology, which specializes in instrumentation and monitoring technologies with a focus on real-time fiber-optic sensory systems for oil and gas, has successfully used fiber-optic monitoring systems at depths of up to 7,500 feet. The same technology has also been applied in other extreme environments through Astro Technology's 20-year history. As Astro Technology develops new technologies and applications, it employs testing through a variety of means, Brower noted.
The technology was developed as a result of a Space Act Agreement, which permits NASA to partner with outside organizations to bring NASA expertise, assets or information to a wider community. Space Act Agreement, which date back to 1958, allows NASA to work with a broad spectrum of partners from all public and private sector disciplines, according to NASA's website.
"Since NASA is a mission-driven Agency and relies heavily on technology, the majority of our Space Act Agreements aim to develop or mature dual-use technologies of relevancy to both NASA and our partner," NASA said on its website.
1
2
View Full Article
Generated by readers, the comments included herein do not reflect the views and opinions of Rigzone. All comments are subject to editorial review. Off-topic, inappropriate or insulting comments will be removed.