Western Australia Invites Bids for Oil Licenses
by Dow Jones Newswires
|
Stephen Bell
|
Tuesday, June 11, 2013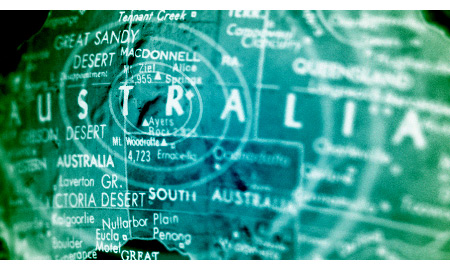 PERTH - Western Australia is inviting bids for six petroleum exploration leases, including onshore blocks, as interest grows in the state's potential tight and shale gas resources.
The new acreage release includes areas covering more than 21,000 square kilometers across the Mid West, Pilbara and Eucla regions of the state, Department of Mines and Petroleum Director Bill Tinapple said Tuesday.
One release area, L13-3, is located east of Geraldton in the onshore Perth Basin, which already has pipeline infrastructure supporting existing conventional oil and gas production, Mr. Tinapple said in a statement.
The Perth Basin is also regarded as a potential source of commercial shale and tight gas, a sector that has become more popular in recent years with companies such as Mitsubishi Corp. exploring in the state.
Western Australia is estimated to contain 300 trillion cubic feet of potential shale and tight gas, according to the state government.
Of this, 71 trillion cubic feet has been estimated for the northern Perth Basin, but the bulk of potential lies further north in the Canning Basin, which may host 229 trillion cubic feet.
Onshore explorers in Western Australia have been encouraged by Buru Energy Ltd.'s significant Ungani oil discovery in the Canning Basin in 2011. Australia's AWE Ltd. has made some promising shale gas discoveries in the Perth Basin.
Two offshore areas, situated off the state's Pilbara coast in the Northern Carnarvon Basin, are also up for grabs.
According to documents on the department's website, one of the areas covers a total of 369 kilometers just south of Barrow Island, an operating oil field that is also the site for Chevron Corp.'s giant Gorgon gas-export project.
A second area of 878 square kilometers lies off the Western Australian coast to the north east of Onslow.
Work program bids for the release areas close Nov. 14.
"The last petroleum acreage release in September 2012 attracted a number of highly competitive bids," Mr. Tinapple said.
Generated by readers, the comments included herein do not reflect the views and opinions of Rigzone. All comments are subject to editorial review. Off-topic, inappropriate or insulting comments will be removed.