EIA: UK Shale Gas Equal to 9 Years of Demand
by Jon Mainwaring
|
Rigzone Staff
|
Tuesday, June 11, 2013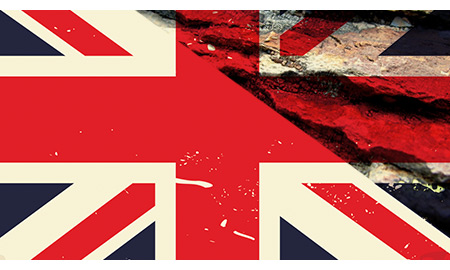 The UK's potential recoverable shale gas resources are enough on their own to meet the country's gas consumption for almost a decade, according to a report published late Monday by the U.S. Energy Information Administration.
The EIA report – with the rather unwieldy title 'Technically Recoverable Shale Oil and Shale Gas Resources: An Assessment of 137 Shale Formations in 41 Countries Outside the United States' – stated that the UK has "substantial volumes" of prospective shale gas and shale oil resources within Carboniferous and Jurassic-age shale formations distributed broadly in the northern, central and southern portions of the country.
The EIA estimates that up to 26 trillion cubic feet (Tcf) of unproved wet shale gas resources could be technically recovered. (In Europe as a whole, the EIA estimates that some 470 trillion cubic feet of unproved resources can be recovered.) The EIA also estimates there could be up to 690 million barrels of shale oil and condensate in two UK regions.
At the UK's current rate of gas consumption of 2.85 Tcf per year (source: EIA), the estimated shale resources amount to some nine years of UK gas demand.
The EIA noted a "temporary setback" when the UK government introduced a moratorium on hydraulic fracturing after shale gas operator Cuadrilla Resources triggered a series of minor earthquakes as a result of its activities in the Bowland Basin in the northwest of England. But after shale drilling was allowed to resume in December 2012, the EIA points out a number of constraints that could hold back shale gas exploration in the UK. These include:
A limited domestic service sector capability for shale exploration.
More complex geological conditions for shale gas production than found in the US.
Shale wells are more costly to drill than in the US.
Political opposition to hydraulic fracturing.
Interest in the UK's shale gas companies has been increasing in recent weeks. On June 3 UK firm IGas reported that shale gas in place within its licenses in northwest England has been estimated at up to 170 Tcf. Days later, an Australian investor in the UK's flagship shale gas explorer Cuadrilla Resources announced it had been approached about a farm-in deal connected to Cuadrilla's Bowland shale licenses.
Generated by readers, the comments included herein do not reflect the views and opinions of Rigzone. All comments are subject to editorial review. Off-topic, inappropriate or insulting comments will be removed.