'Open Fuel Standard' Proponents Want More Flexible FFVs
|
Wednesday, June 12, 2013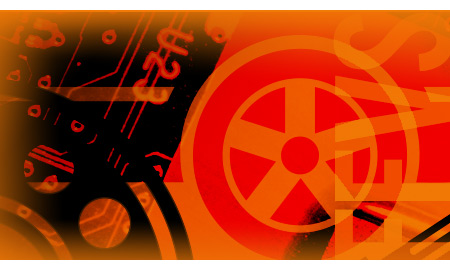 Flexible fuel vehicles (FFVs), which in the United States can run on straight gasoline or a gasoline-biofuel blend containing up to 85 percent ethanol (E85), have become more commonplace on the country's roads over the past decade. For proponents of an "open fuel standard," however, the current fleet of FFVs is not flexible enough. Instead, they maintain that American motorists' transportation fuel options can and should be broader.
"What we see today is the complete absence of any kind of coherent plan for the future of energy, including the future of transportation fuels," said John Hofmeister, the former president of Shell Oil who retired from the company in 2008.
"We are just harming ourselves economically by staying on the course we're on," added Hofmeister, who currently heads the energy policy non-profit advocacy group Citizens for Affordable Energy. In addition, he sits on the advisory board for Fuel Freedom Foundation and serves on the United States Energy Security Council.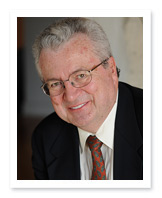 John Hofmeister. Photo courtesy of Fuel Freedom Foundation.
The former Shell executive contends that making alternative – or "substitute" – transportation fuels such as compressed natural gas (CNG), liquefied natural gas (LNG), ethanol and methanol more widely available to motorists would unleash a new wave of entrepreneurship, technological innovation and job creation throughout the United States. Moreover, he said that such a scenario would provide consumers a buffer against the price volatility of crude oil.
Hofmeister, who articulates his views on energy policy in the 2010 book "Why We Hate the Oil Companies", does not oppose the continued use of the conventional oil-based fuels gasoline and diesel; rather, he simply advocates giving consumers more fuel choices. Using a supermarket analogy, he pointed out that shoppers can select different products according to their tastes and budgets. He asserts that motorists, likewise, should have more options when fueling their vehicles.
"You can choose high-end, medium-end or low-end groceries," Hofmeister said. "What we lack in terms of transportation fuels is preference, and I think there's something wrong with that."
A $100-Solution?
Fuel pumps that dispense gasoline and diesel are ubiquitous in the United States. There are approximately 700,000 gasoline dispensers alone at roughly 160,000 retail outlets nationwide, according to the Petroleum Marketers Association of America. Figures from the U.S. Department of Energy reveal that far fewer stations sell substitute fuels such as E85, CNG and LNG.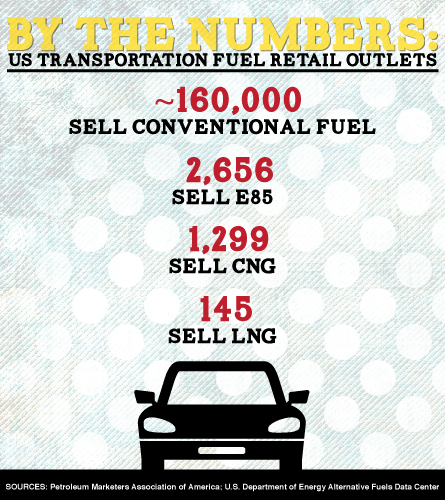 An open fuel standard would provide a catalyst for making substitute fuel pumps more commonplace because it would expand Americans' transportation fuel choices, Anne Korin, co-director of the Potomac, Md.-based Institute for the Analysis of Global Security (IAGS), said. She explained that such a standard would allow motorists to select from the conventional fuels gasoline and diesel as well as ethanol and natural gas-based fuels. She argues that one particular natural gas-based fuel – methanol – could dramatically help natural gas to command a greater share of the transportation fuel market.
"The U.S. is really missing the boat on fuel competition," said Korin, who co-authored the 2012 book "Petropoly: The Collapse of America's Energy Security Paradigm", which addresses the natural gas industry's potential in regard to flexible fuels. "The natural gas industry, which has expended so much focus on CNG and LNG and a bit on gas-to-liquids [GTL], is missing the boat on the potential of flex-fuel vehicles that would open cars to natural gas-based methanol."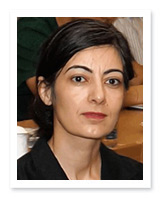 Anne Korin. Photo courtesy of IAGS.
FFVs make up a small share of new cars sold in the United States, and the ones that are sold are only warranted to run on gasoline and ethanol. There are more than 8 million FFVs on the road in the United States – less than 1 percent of the country's total auto fleet, according to the U.S. Department of Energy. Under an open fuel standard, FFVs sold in the United States would be certified to run on any combination of gasoline, ethanol and/or methanol, Korin explained. For automakers, modifying FFVs to also safely run on gasoline-methanol blends would add approximately $100 to the cost of a vehicle, Korin added.
"Given the very low cost for automakers to allow gasoline-ethanol-methanol fuel flexibility in a vehicle, and the very attractive cost of methanol as compared to gasoline on a British thermal unit basis, this is a huge missed opportunity," she said.
Implementing an open fuel standard would drive investment by fuel retailers seeking to meet methanol demand because they would either need to retrofit existing pumps to dispense methanol blends or install new pumps, Korin said. However, she emphasized that automakers – not fuel retailers – would be subject to a statutory requirement under an open fuel standard.
"With heftier retail profit margins on methanol than on gasoline, station owners would recoup their investment rapidly," she added. "For there to be a business case for a fuel station that has 10 pumps to retrofit one to serve methanol or install a new one, at least 15 percent of cars in its area need to be flex fuel. Given vehicle turnover times in the U.S., if an open fuel standard is enacted requiring new cars to be open to fuel competition, this 15-percent threshold would be hit in 3 or so years."
Both Korin and Hofmeister agree that a large country such as the United States can successfully make broader fuel flexibility a reality. They pointed out that other large countries and regions have made great strides in making alternative fuels widely available within their internal markets.
"I think China and Europe are two examples of promoting alternative fuels because both are short on natural resources and both don't want to be monopolized by oil imports," Hofmeister said. "China and others are moving faster on hydrogen fuel cells. Other parts of the world are going faster than the U.S. and we should learn from that."
"China's methanol industry is growing at a phenomenal rate, because this fuel is much more economical than gasoline per mile," added Korin. "Brazil's ratio of flex-fuel vehicles as a share of new cars increased from zero to 70 percent in 3 years. Now they're at 90 percent of new cars."
Fuel Flexibility ≠ 'All of the Above'
The Obama administration has used the term "all of the above" in regard to meeting growing energy demand. The term implies that the administration supports the development of a broad array of conventional and renewable energy sources. At first glance, the idea of fuel flexibility appears to conform with the administration's oft-stated slogan. However, Korin and Hofmeister both say that actual policy outcomes have yet to match the rhetoric.
"'All-of-the-above' is a throwaway line the administration created because it doesn't know what it's doing" in regard to energy policy, opined Hofmeister.
"The 'all of the above' political message is not the same as fuel flexibility," added Korin. "'All of the above' is an abdication of critical thinking. The question is not whether a politician 'likes' a particular fuel or technology but rather if they are going to do something to remove the regulatory and other obstacles that stand in its way."
The administration could demonstrate a genuine commitment to expanding Americans' energy choices by removing "disablers" to developing conventional and renewable resources, Hofmeister said. Perhaps the prime example of such an obstacle is the federal government's review of TransCanada's Keystone XL oil pipeline project, which began more than 5 years ago and (at this writing) continues, he noted.
"What a ludicrous example of an indecisive government creating a disabler," Hofmeister said of the Keystone XL saga.
The federal government's overtures to regulate hydraulic fracturing constitute another disabler to exploiting domestic conventional resources because individual states already oversee the practice, Hofmeister added.
"State requirements aren't good enough, I guess," he wryly observed. "Why the duplication? Why the overreach? Why the redundancy?"
Hofmeister also cited the government's one-year annual renewal of the investment tax credit on wind energy projects as a disabler to the development of renewables. He said the tax credit would yield better results under a longer effective time frame.
"People can't make clear decisions on a 12-month cycle on a project that's going to last 30 years," he explained.
"I think there's enough private investment capital in this country and enough entrepreneurial facilities" to entice investors to spend money on developing alternative fuels as long as incentives are in place that consider the maturity of the technology, Hofmeister continued. "The government should create enablers."
In regard to fuel flexibility, Hofmeister believes that policymakers should create investment enablers that target specific energy sources and allow sufficient time for each to become a viable option for consumers. Energy policy should be based on the near-, mid- and long-term prospects for each individual fuel, he said.
"You can have a real plan around methanol, a real plan around LNG and a real plan around biofuels," he explained. "Each plan stands on its own so that there's a 'grocery story' of fuel alternatives."
A Legislative Route
Some members of the U.S. Congress have attempted to spur greater fuel flexibility by legislative means. Just 2 years ago, backers of the Open Fuel Standard Act of 2011 sought to require 95 percent of new passenger vehicles sold in the United States to be capable of running on substitute fuels within a 10-year period. The bill, which was co-sponsored by Democrats as well as Republicans, ultimately died in committee.
A revised version of the bill, which would lower the FFV threshold to 30 percent of new vehicles in 2015 and raise it to 50 percent the following year, will be introduced in the current Congress this month, according to a recent press release from the office of U.S. Rep. Eliot Engel (D-N.Y.). The latest incarnation of the Open Fuel Standard Act had not been introduced in the 113th Congress at this writing, but one can determine whether the bill has been introduced and check where it stands in the legislative process via The Library of Congress' website.
Korin asserts that legislation such as the Open Fuel Standards Act would be a "win-win" for motorists as well as domestic natural gas producers.
"If our cars were open to fuels competition, arbitrage between for example methanol and gasoline would eventually, with sufficient global methanol production capacity, drive oil prices down even as it drives natural gas prices up," Korin said. "That would be a tremendous boon to the natural gas industry and bring natural gas prices to a more economically sustainable footing."
"An open fuel standard should be a high priority for the natural gas industry," she concluded.
Generated by readers, the comments included herein do not reflect the views and opinions of Rigzone. All comments are subject to editorial review. Off-topic, inappropriate or insulting comments will be removed.