EIA: Amount of Technically Recoverable Global Shale Resources Grows
by Karen Boman
|
Rigzone Staff
|
Monday, June 10, 2013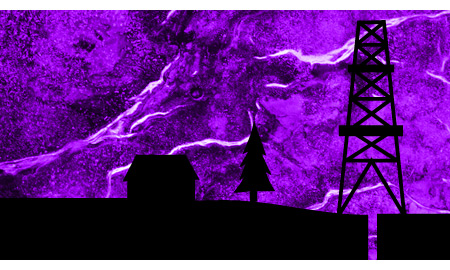 The U.S. Energy Information Administration (EIA) has increased its estimate of technically recoverable global shale gas resources by 10 percent from its 2011 estimate of 6,622 trillion cubic feet (Tcf) to 7,299 Tcf.
EIA's new update of global shale resources includes data on U.S. shale oil and gas resources as well as data for 137 shale formations in 41 other countries. EIA's previous assessment released in 2011 only included resources in 32 countries and 69 formations.
The new assessment also includes data on shale oil resources, which the 2011 assessment did not. EIA estimates technically recoverable world shale oil resources at 345 billion barrels, EIA reported Monday. Recent U.S. developments have highlighted the role of shale formations and other tight plays as sources of crude oil, lease condensates and a variety of liquids processed from wet gas, EIA noted.
EIA updated its 2011 assessment in part because geologic research and well drilling results not available for the2011 report would allow for a more informed evaluation of the shale formations covered in the 2011 report as well as shale formations not assessed in 2011.
"Although the shale resource estimates presented in this report will likely change over time as additional information becomes available, it is evident that shale resources that were until recently not included in technically recoverable resources constitute a substantial share of overall global technically recoverable oil and natural gas resources," EIA said in a statement.
While the new report covers more shale formations than the previous report, it does not include many prospective shale formations, including resources underlying large oil fields in the Middle East and Caspian region.
"The priority of such work compared to other possible projects, including efforts to determine the likely costs of production of oil and natural gas from shale resources around the world, will need to be determined in the light of available budgets," EIA noted.
1
2
3
View Full Article
Generated by readers, the comments included herein do not reflect the views and opinions of Rigzone. All comments are subject to editorial review. Off-topic, inappropriate or insulting comments will be removed.
RELATED COMPANIES
Company: Energy Information Administration (EIA)
more info
MORE FROM THIS AUTHOR
Karen Boman
Senior Editor | Rigzone