Chevron Plans to Invest $36.7B in 2013, 90% to Fund Upstream Activities
by Chevron Corp.
|
Press Release
|
Wednesday, May 29, 2013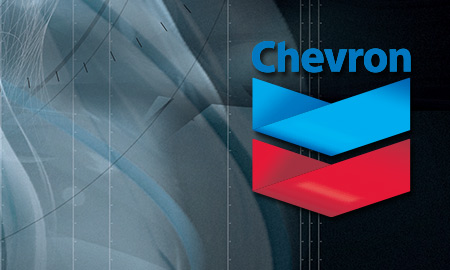 Chevron Corporation reported Wednesday the company's 2012 operational and social performance and future growth plans at its 2013 Annual Meeting of Stockholders.
"Chevron's 2012 results demonstrate that we have the people, portfolio and financial strength to deliver superior stockholder value," said John Watson, chairman of the board and CEO. "Our planned growth will increase our capacity to deliver affordable energy, a cornerstone of economic prosperity."
Watson discussed Chevron's strong 2012 financial and operational performance, with earnings exceeding $26 billion and return on capital employed (ROCE) approaching 19 percent. In 2012, the company marked its 25th consecutive year of annual dividend payment increases, which included last year's annual dividend increase of 13.6 percent. Chevron announced another quarterly dividend increase of 11.1 percent in April 2013. Watson also said that for the fourth consecutive year, Chevron led its peers in five-year total stockholder return.
Watson reiterated Chevron's long-standing dedication to safe, reliable operations, noting that Chevron was an industry leader in safety in 2012. He also reinforced the company's commitment to learn from operational incidents and take definitive corrective actions. Watson also discussed the partnerships Chevron has formed to address health, education and economic development in the communities where the company operates. Over the past seven years, Chevron has invested more than $1 billion in projects essential to sustainable communities, and last year the company purchased $60 billion in goods and services around the globe, providing meaningful stimulus for local economies.
George Kirkland, Chevron vice chairman and executive vice president for Upstream and Gas, discussed Chevron's strong queue of projects to meet the world's future energy needs. Chevron plans to invest $36.7 billion in 2013, with 90 percent of that amount expected to fund upstream activities. The company has invested nearly $111 billion over the past five years to develop crude oil and natural gas resources around the world.
Kirkland noted that Chevron Upstream had industry-leading performance in both safety and financial performance in 2012. Earnings per barrel have averaged almost seven dollars per barrel higher than the average of the company's peer group over the past three years. Cash margins also have been the highest of its peers for three years and ROCE for the last two years. Chevron is on track to deliver on its commitment to produce 3.3 million barrels of oil-equivalent per day by 2017, more than 98 percent of which will come from fields that are online today or from projects under construction or in detailed design. Over the next five years, 50 projects with a Chevron investment of more than $250 million each are scheduled to start production, 16 of which have a net Chevron investment exceeding $1 billion. Construction on the Gorgon liquefied natural gas (LNG) project in Western Australia is over 60 percent complete, with startup expected in late 2014. Start up of the Wheatstone LNG project, also in Western Australia, is planned for 2016.
Kirkland also discussed Chevron's Downstream and Chemicals business, which performed very well in 2012, marked by an improvement in ROCE of more than 10 percentage points since 2009. Chevron Downstream and Chemicals growth projects focus on lubricants and chemicals, including the Pascagoula, Miss., base oil plant, which is scheduled to start up later this year and is expected to position Chevron as the world's largest manufacturer of premium base oil. Chevron Oronite's Singapore manufacturing plant, already the largest in the Asia-Pacific, is expanding further, with additional capacity scheduled to come online in phases in 2014 and 2016.
1
2
View Full Article
Generated by readers, the comments included herein do not reflect the views and opinions of Rigzone. All comments are subject to editorial review. Off-topic, inappropriate or insulting comments will be removed.
RELATED COMPANIES