Texas Legislature OKs Bill for Oil-Impacted County Road Repairs
by Karen Boman
|
Rigzone Staff
|
Tuesday, May 28, 2013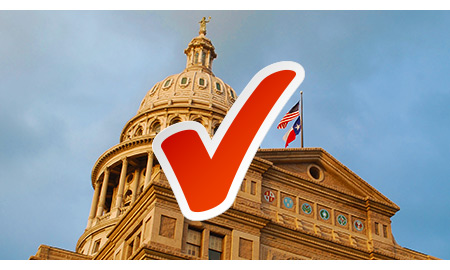 The Texas House and Senate passed a bill late Sunday that would secure $225 million in funds to repair roads in the Eagle Ford shale and Permian Basin areas.
Senate Bill 1747 would establish a Transportation Infrastructure Fund and permit counties in high-impact oil and gas producing regions to create County Transportation Reinvestment Zones. These zones would allow counties to use increased revenues from county property and sales taxes to repair and maintain roads that have been damaged by oil production activity.
According to estimates, a county road used for drilling one oil and gas well will endure traffic the equivalent of 8 million passenger vehicles. To date, approximately 5,400 wells have been permitted in the Eagle Ford shale region alone, and 24,000 wells are projected to be operating in the region by 2022.
"The need is clear," said Texas State Senator Carlos Uresti, author of the bill, in a May 27 press statement. "County roads were not designed to take on the punishing burden of oil patch trucks carrying heavy loads of fracking sand, water and drilling equipment. This bill and the funding that it brings will take a giant step toward addressing the long-term needs of county roads, which are the linchpin of our energy production efforts."
Eagle Ford shale activity has significantly impacted the economy of South Texas. Last year, Eagle Ford exploration and production had an economic impact of $46 billion and supported over 86,000 jobs in the 14-county area in South Texas where Eagle Ford activity has been focused.
However, the boom in Eagle Ford activity has also highlighted a number of challenges facing the region, including how to finance road maintenance, according to the March 2013 Eagle Ford Shale Task Force Report.
Generated by readers, the comments included herein do not reflect the views and opinions of Rigzone. All comments are subject to editorial review. Off-topic, inappropriate or insulting comments will be removed.