Reliance Makes Gas Condensate Discovery Offshore India
by Dow Jones Newswires
|
Selina Williams
|
Friday, May 24, 2013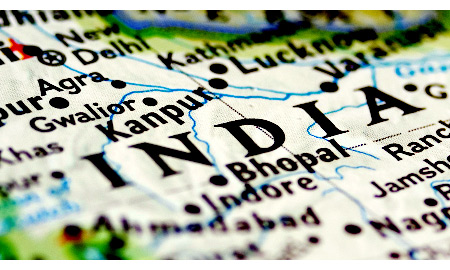 LONDON - BP plc and partners Reliance Industries Ltd. and NIKO said Friday they had made a significant gas and condensate discovery in the KG D6 block in the Krishna-Godavari field off the eastern coast of India where the partners are trying to boost declining gas output.
The government of the energy-hungry nation is seeking to reduce dependence on oil and gas imports and is currently proposing to allow gas prices in India to be benchmarked to global rates, which would lead to an increase in prices and would benefit the companies involved in extraction.
The discovery is expected to add to the hydrocarbon resources in the KG D6 block. Appraisal will now commence to better define the scale and quality of the field, the statement said.
In February, BP and Reliance said they planned to jointly invest more than $5 billion over the next three to five years to boost declining gas output in the KG D6 block in the Krishna-Godavari field.
In 2011, BP spent $7.2 billion buying a 30% stake in 23 oil and gas production-sharing contracts that Reliance operates in India, including the producing KG D6 block. The two companies also formed a joint venture to source and market gas in India.
The KGD6-MJ1 well was drilled to a total depth of 4,509 meters to explore the prospectivity of a reservoir lying over 2,000 meters below the already producing reservoirs in the D1-D3 gas fields.
Formation evaluation indicates a gross gas and condensate column in the well of about 155 meters in the Mesozoic reservoirs. In the drill stem test, the well flowed 30.6 million standard cubic feet per day and liquid rate of 2,121 barrels a day suggesting good flow potential, the statement said.
Reliance is the operator of KG D6 with 60% equity. BP has a 30% share and NIKO the remaining 10%.
Generated by readers, the comments included herein do not reflect the views and opinions of Rigzone. All comments are subject to editorial review. Off-topic, inappropriate or insulting comments will be removed.
RELATED COMPANIES