Energy - Balancing the Bonanza: Interview with Mark Thoma
by James Stafford
|
OilPrice.com
|
Friday, May 24, 2013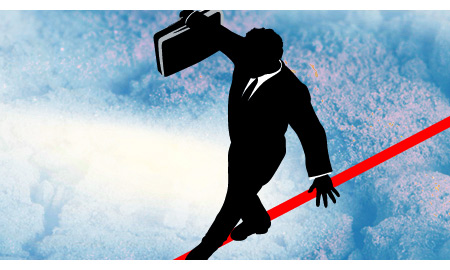 This opinion piece presents the opinions of the author.
It does not necessarily reflect the views of Rigzone.
If you want an objective view of energy, ask an economist, who can tell you what to expect to pay at the pump in the coming years, and why, as well as what to expect from medium- and long-term economic growth and what the real drivers will be. These are questions that are crucial to a pending decision by the US government over natural gas exports, and while we know where big oil stands versus its manufacturing rivals—it's the economist who can set things straight.
Mark Thoma is a macroeconomist and time-series econometrician at the University of Oregon. His research focuses on how monetary policy affects the economy, and he has also worked on political business cycle models. Mark is currently a fellow at The Century Foundation, a columnist at The Fiscal Times, an analyst at CBS MoneyWatch, and he blogs daily at Economist's View.
In an exclusive interview with Oilprice.com, Thoma discusses:
What we can expect from gas prices this summer and beyond
Why clean energy won't see an dramatic investment rival, for now
How political feasibility, not economic feasibility, drives the ethanol mandate
Why the ethanol mandate might eventually be nixed
How we weigh the free market against government intervention
Why there is little momentum for a US-wide carbon market
What we learned from the global financial crisis
Why our best hope for strong economic growth is in exports
James Stafford: What every regular consumer wants to know is why the price of gas at the pump continues to rise in the midst of a much-lauded oil and gas boom?
Mark Thoma: In the short-run, of course, the price of gas is quite variable. Recent forecasts, for example, indicate that prices will decline a bit over the summer, but at some point they will undoubtedly head back up again. The real question is how the underlying trend for gas prices, which has been increasing over time, will be affected by increases in the supply of energy from shale and other sources. Will the upward trend in gas prices continue? The answer depends upon the relative growth in the supply and demand for energy. I believe the new energy sources and the corresponding increase in supply will temper the upward trend, but the trend will continue due in particular to growth in demand from developing economies.
James Stafford: According to first quarter 2013 figures, clean energy investment is at its lowest since 2009. What do you see happening in terms of clean energy investment over the rest of 2013 and then in the next 2-3 years?
1
2
3
4
5
View Full Article
Generated by readers, the comments included herein do not reflect the views and opinions of Rigzone. All comments are subject to editorial review. Off-topic, inappropriate or insulting comments will be removed.