The Danish North Sea: Still Thriving
by Jon Mainwaring
|
Rigzone Staff
|
Friday, May 24, 2013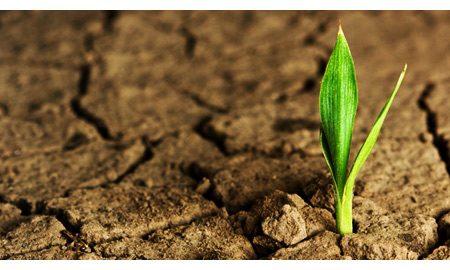 When people talk about North Sea oil and gas, two countries immediately spring to mind: Norway and the UK. In fact, there are five major European countries that count the North Sea as part of their respective territories for exploration and production activities, including Germany, the Netherlands and Denmark.
Danish exploration and production activity does not make the news often. But just as various new measures in the UK and Norway, along with improved extraction technologies, have rekindled an interest in those countries' North Sea zones, so too is Denmark seeing renewed interest in its oil and gas sector.
In 2011, the sector produced some 80.5 million barrels of oil (down 9.8 percent on 2010) and 230 billion cubic feet of gas, of which 198 billion cubic feet was exported ashore for sale (a 21-percent decline on 2010), according to the most recent figures from the Danish Energy Agency. So, oil and gas production continues to contribute a useful amount to the country's gross domestic product (GDP), with the total value of hydrocarbon production in Denmark in 2011 estimated at $10 billion (DKK 58.2 billion). Indeed, Denmark is the only European Union country that is a net exporter of energy and it is expected to remain a net exporter of oil until 2020. (Source: Danish Energy Agency).
Denmark's own Maersk Oil is one company that believes the Danish North Sea can continue to deliver significant volumes of oil over the next few decades. In early April, Maersk – along with its partners in the Danish Underground Consortium (Royal Dutch Shell plc, Chevron Corp. and the Danish government) – took the decision to invest $800 million in a new unmanned platform designed to add 50 million barrels of oil equivalent in production over the next 30 years.
The development –Tyra Southeast – is expected to see first oil in early 2015 and, after the platform is installed, Maersk plans to drill 12 wells before the end of 2017. Peak production is expected to amount to 20,000 barrels of oil equivalent per day.
"The Danish North Sea still contains significant oil and gas resources. However, the remaining oil and gas is becoming progressively more difficult to extract, requiring efficient development, new technology and continued large investments," Maersk Oil's Danish Business Unit Managing Director Mark Wallace said in an April 5 press statement.
Maersk is the operator of 19 producing fields in Denmark that are located within three centers: the Dan, Gorm and Tyra centers.
1
2
View Full Article
Generated by readers, the comments included herein do not reflect the views and opinions of Rigzone. All comments are subject to editorial review. Off-topic, inappropriate or insulting comments will be removed.
RELATED COMPANIES