A View of the Atwood Orca
by Rigzone Staff
|
Friday, May 24, 2013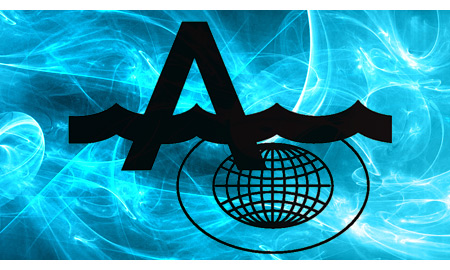 Atwood Oceanics Inc. recently took delivery of their third Pacific Class 400 ultra-premium jackup, Atwood Orca. Rated to work in water depths up to 400 feet and capable of drilling to depths of 30,000 feet, this latest unit will work offshore Thailand in Block B5/27 for its first assignment. Attributes of the Atwood Orca include: a 75-foot cantilever reach, accommodations for 150 personnel, three NOV 2,200 horsepower mud pumps, a 7,500-psi mud system, a Hydril 18-3/4" 15K blowout preventer (BOP) system, NOV traveling equipment rated to 1,500 kips and offline tubular/casing make-up capability. The Hydril BOP is a four-ram system made up of one blind/shear ram and three rams that can be dressed to suit demand. Additionally, the Atwood Orca is capable of jacking with full pre-load and making in-field moves with drill pipe in the derrick.
Its sister units are the Atwood Mako (del. Aug. 2012) and Atwood Manta (del. Nov. 2012). All three units were built on spec at PPL Shipyard in Singapore but were contracted prior to delivery. The Atwood Orca has a two-year term contract with Mubadala Petroleum offshore Thailand. With this latest delivery, all three units will be working offshore Thailand.
"Atwood Oceanics is very pleased to assume ownership of the Atwood Orca more than a month ahead of our original construction schedule. Our newbuild project team has worked extremely well with the PPL Shipyard to achieve early deliveries of each of our three Pacific Class 400-foot jackups, Atwood Mako, Atwood Manta and Atwood Orca. The Atwood Orca departed the shipyard for Thailand late April to commence its inaugural two-year drilling program with Mubadala Petroleum," Rob Saltiel, president and CEO of Atwood Oceanics, told Rigzone.
Generated by readers, the comments included herein do not reflect the views and opinions of Rigzone. All comments are subject to editorial review. Off-topic, inappropriate or insulting comments will be removed.
RELATED COMPANIES
For More Information on the Offshore Rig Fleet:
RigLogix can provide the information that you need about the offshore rig fleet, whether you need utilization and industry trends or detailed reports on future rig contracts. Subscribing to RigLogix will allow you to access dozens of prebuilt reports and build your own custom reports using hundreds of available data columns. For more information about a RigLogix subscription, visit
www.riglogix.com
.