Marathon Oil: Talks to Sell Alberta Oil Sands Stake Fall Through
by Dow Jones Newswires
|
Alison Sider
|
Thursday, May 23, 2013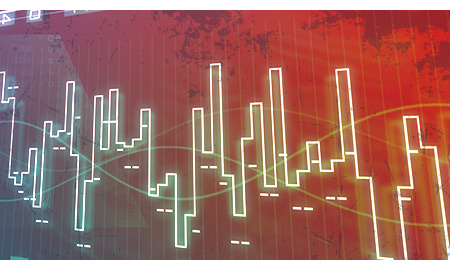 Marathon Oil Corp. said its plan to sell a stake in the Athabasca Oil Sands Project in Alberta, Canada, fell through without a deal being reached.

The announcement comes amid questions about how massive reserves of oil in the region will make it to market, as major pipeline projects in the region have encountered resistance.

Marathon said in October that it was considering selling a portion of its 20% interest in the Alberta project, but held off on including it in its divestiture goals, citing uncertainty about the transaction.

The company said Thursday it has ended talks with a prospective buyer and isn't involved in other discussions around selling the assets.

"The news does not come as a surprise as the market for Canadian oil sands reserves has been soft recently," RBC Capital Markets analysts wrote in a client note.

Shares of Marathon were recently down 0.5% at $35.23.

The lack of a major pipeline that would link growing oil sands production in Alberta to markets, and uncertainty about when such a pipeline will be built, has created a wedge between what sellers hope to receive for Canadian oil sands assets and what buyers are willing to pay, said Wood Mackenzie analyst Mark Oberstoetter.

"Worries about market access and infrastructure have emerged over the past two years as oil sands supply has grown," he said.

TransCanada Corp. is waiting on U.S. government approval for its cross-border Keystone XL pipeline expansion, which would carry 830,000 barrels a day to the U.S. Gulf Coast. Last month the company pushed back the expected timeframe for the pipeline to start shipping oil until the second half of 2015. Enbridge Inc. has announced plans to build an oil pipeline from Alberta to Canada's west coast, but that project has also been controversial.

The bottleneck has pushed down local crude prices, and until there's more certainty about new pipelines, "different companies will have different views on how the differential will play out," Mr. Oberstoetter said. Some companies might decide that there are better investments elsewhere, such as the Gulf of Mexico or U.S. shale formations, he said.

A spokesman for Marathon declined to elaborate on the reasons talks did not go through.

ConocoPhillips has said it's looking to dilute its stake in Canadian oil sands projects, but has said it's not in a hurry to do so and is waiting for the right deal.

Marathon said Thursday that it's still on track to meet its goal of selling $1.5 billion to $3 billion worth of assets by the end of the year. So far, it has closed on $1.3 billion in sales.

Marathon Oil spun off its downstream and petroleum assets in 2011 as Marathon Petroleum Corp. in an effort to focus its drilling efforts on oil-rich unconventional fields in the U.S. The company's profits from oil and gas operations are up in recent quarters, as production exceeded expectations.
Saabira Chaudhuri contributed to this article
Generated by readers, the comments included herein do not reflect the views and opinions of Rigzone. All comments are subject to editorial review. Off-topic, inappropriate or insulting comments will be removed.
RELATED COMPANIES