Brazil's OSX Cuts Workforce Amid Broader Reorganization
by Dow Jones Newswires
|
Luciana Magalhaes
|
Wednesday, May 22, 2013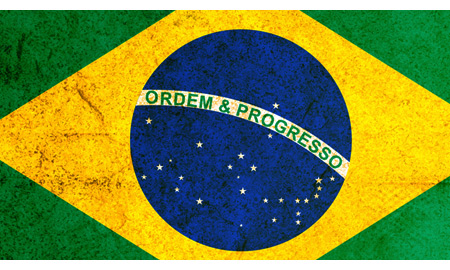 SAO PAULO - Brazilian naval construction OSX Brasil SA, controlled by billionaire Eike Batista, has laid off more than 300 employees as part of a broader reorganization plan to reduce spending and focus on hard orders.
OSX scaled back construction of its shipyard in the port of Acu, and will only continue with plans if new orders materialize. In a statement, OSX said it has around 260 employees working on the shipyard site, down from 575 employees at the end of March.
Meanwhile, Mr. Batista said he will plow an extra $120 million in equity into the firm, out of $500 million he has promised to invest in the company if needed.
Much of OSX's original plans were based on expectations that its sister company, OGX Petroleo e Gas Participacoes SA, would need 48 oil rigs by 2020. But OGX has suffered a number of operational setbacks, and analysts say it is unlikely a full order will be needed.
In a conference call with analysts last week, OSX's Chief Executive Carlos Bellot said close to 50% of the expected construction work of the shipyard is done. OSX invested 540.2 million Brazilian reais ($266.1 million) in the first quarter, mainly to build the shipyard.
These measures will help OSX get out of a "value trap," according to Credit Suisse analysts. Investors sold off shares following concerns company was spending too much on construction before having enough orders, they said.
Credit Suisse said the company can recover some of its lost value. The firm's shares are down 77% in the last 12 months, currently at BRL3.18, in line with declines at some other start-ups in Mr. Batista's group.
Credit Suisse says current prices reflect a simple liquidation of OSX. The investment bank believes there is scope for recovery, based on the scaled-back plans, and has a target price of BRL8.40 for OSX shares. But Credit Suisse said that will only be achieved if the company details its spending plans going forward, and whether it continues to get cheaper loans from Brazil's state-owned banks, such as development bank BNDES and government-run Caixa Economica Federal, or CEF, to fund its remaining investments.
OSX is part of the Mr. Batista's EBX empire, which is restructuring amid a credibility crisis that created doubts about his ability to fund his massive infrastructure projects.
Mr. Batista's conglomerate holding EBX announced earlier this year a strategic cooperation agreement with Brazilian investment bank BTG Pactual to provide advice and funding.
EBX has since sold a larger stake in its electric-power utility MPX Energia S.A. to Germany's E.ON SE as a stake in oil assets owned by the group's flagship OGX to Malaysian state oil and gas firm Petroliam Nasional Bhd.
Other sales are expected to follow, according to people close to the company.
Generated by readers, the comments included herein do not reflect the views and opinions of Rigzone. All comments are subject to editorial review. Off-topic, inappropriate or insulting comments will be removed.
RELATED COMPANIES