Transocean Shareholders Reject Icahn's Dividend Proposal
by Dow Jones Newswires
|
Tom Fowler
|
Friday, May 17, 2013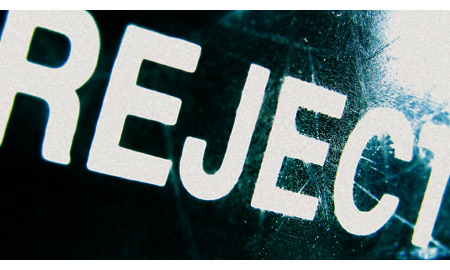 Transocean Ltd. shareholders voted overwhelmingly Friday to reject a $4 a share dividend proposal by activist investor Carl Icahn but ousted long-time company Chairman Michael Talbert and added one of Mr. Icahn's candidates to the offshore drilling giant's board of directors.

"I'm glad the shareholders took a reasonable and thoughtful approach to the issues and voted overwhelmingly in favor of our business model," Transocean Chief Executive Steve Newman said in a phone interview following the company's annual meeting in Zug, Switzerland.

Nearly 75% of shareholders, not including Mr. Icahn's shares, voted against the $4 dividend, Mr. Newman said.

Mr. Newman said that Sam Merksamer, one of three director candidates recommended by Mr. Icahn, was elected against Mr. Talbert. Mr. Newman said that despite the difference of opinions between the board and Mr. Icahn, it won't be an issue to add Mr. Merksamer to the board. "We welcome Mr. Merksamer to the board," Mr. Newman said. The board will meet Friday to change committee assignments to include the new member.

Investor advisory firms Institutional Shareholder Services and Glass, Lewis & Co. both backed a smaller dividend announced by the company and recommended replacing Mr. Talbert, despite an announcement earlier this week that if re-elected, he would step down in the next year. It was a move by Transocean that appeared to be aimed at appeasing shareholders frustrated with the company's lagging performance while preventing Mr. Icahn's candidates from winning board seats.

Mr. Icahn first revealed his stake in the world's largest offshore oil and gas driller in February. He argued Transocean has underperformed its peers in total shareholder returns over the past five years due to a litany of poor investment decisions.

Analysts and Mr. Icahn have said some of the problems could be blamed on the 2010 Deepwater Horizon accident, in which a Transocean rig leased by BP PLC exploded, killing 11 and leading to the largest oil spill in U.S. waters.

But Mr. Icahn argues there were problems that preceded the accident, including paying too much to purchase rival Global Santa Fe in 2007, an acquisition that the company says helped it become the largest offshore driller in the world.

Mr. Icahn also criticized the fact that the company unexpectedly had to issue debt and equity to cover the 2011 acquisition of rival Aker Drilling.

Transocean's Mr. Newman has acknowledged some of the troubles, but argued that Mr. Icahn's recommendation to focus on an oversized dividend ignored the realities of the offshore drilling business, namely that companies need to continue to invest in their offshore drilling fleets while keeping the balance sheet strong enough to weather expected down cycles in the oil and gas business.
Generated by readers, the comments included herein do not reflect the views and opinions of Rigzone. All comments are subject to editorial review. Off-topic, inappropriate or insulting comments will be removed.
RELATED COMPANIES