Could Philadelphia Become 'Cushing East'?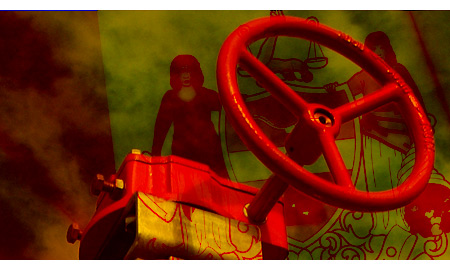 When two executives of a Philadelphia-based petroleum midstream and processing company last year proposed developing a crude-by-rail terminal to deliver domestic light sweet crude oil to five area refineries clustered along the Delaware River, the response from some was less than encouraging.
"They said we were nuts," recalled Erik Johnson, vice president and general manager of Canopy Prospecting Inc.
"Crude oil to U.S. East Coast refineries has typically been delivered by water-borne methods since the early 1900s," he explained. "Some people who are currently retired and had spent a career in refining thought that rail-borne crude deliveries was an antiquated idea and not viable."
Lending credence to some refining veterans' lackluster response was a chain of recent events. The fortunes of the region's oil processing facilities had taken a downward turn. For starters, Sunoco had announced that it would close or sell its Marcus Hook and Philadelphia refineries. Subsequently, ConocoPhillips (now Phillips 66) announced plans to immediately idle its Trainer refinery and sell the asset as a terminal or refinery.
Together, these refineries accounted for nearly 700,000 barrels per day of processing capacity – roughly one-half of the refining capacity in the Northeast.
"It did not look like bidders were emerging for any of the refineries, and the area would be lucky to keep one of them open," Johnson recalled.
Betting on a Reversal of Fortune
Johnson and Jack Galloway, Canopy's president and a refining industry veteran, saw an opportunity that could provide an economic lifeline to struggling Philadelphia-area refineries: shipping light sweet crude oil produced in the Bakken Shale via unit trains to an independent Delaware River terminal facility tied into the region's well-developed rail network. The appeal of shipping domestically produced Bakken crude became evident after chatting with a former high school classmate who happens to be involved in commercializing reserves in the shale play, Johnson said.
"When the refineries shut down we realized that trains can be pointed anywhere and that these refineries can be enormously profitable with Bakken crude," said Johnson.
Philadelphia-area refineries traditionally have relied on light sweet crude oils from West Africa and other regions that produce crude priced to the Brent index. Refinery configurations in the region tend to be less complex than what one would find at facilities in the Midwest and Gulf Coast, meaning that they cannot process the higher levels of sulfur and other impurities present in heavy sour slates that refiners can acquire more cheaply. The Northeast also lacks crude oil pipeline capacity that could deliver domestic production priced to the WTI benchmark, which would enable East Coast refiners to avoid the premium Brent price.
Shipping domestically produced crude oil in rail tank cars is more expensive than transporting the commodity by pipeline, but Johnson and Galloway contend that bringing in 70,000 to 80,000 barrels a day on a unit train would still make the Philadelphia refining market dramatically more competitive. Recent trends suggest that processing Bakken crude rather than imported slates could save a refiner roughly $25 per barrel in feedstock costs.
Three eventual Philadelphia market developments signified a turning point in the region's refining fortunes. Two of these events helped to bolster the case for Canopy's proposal. First, Delta Airlines unit Monroe Energy purchased, upgraded and re-started the Trainer refinery. In addition, The Carlyle Group and Sunoco created a joint venture – Philadelphia Energy Solutions (PES) – that will keep the Philadelphia Refinery open.
The third development, which will have no bearing on demand for crude-by-rail, corresponds to Sunoco Logistics' decision to transform Marcus Hook into a natural gas liquids processing facility. Sunoco Logistics acquired the facility from Sunoco last month.
Finding a Site and the Money to Develop It
With some encouragement from state officials, Canopy developed the crude oil unit train concept and secured a lease from Exelon Corp. for a proposed terminal site: an idled coal-fired power plant approximately 15 miles southwest of downtown Philadelphia. The brownfield site boasts river frontage, a rail loop for turning around unit trains quickly and a 200,000-barrel crude oil storage tank. Moreover, it sits within 6 miles of Trainer, Marcus Hook, PES' Philadelphia Refinery, PES Philadelphia's Crude Oil Dock and – across the river in New Jersey – PBF's Paulsboro Refinery.
"There's not much real estate in this area where you can fit a 7,200- or 7,500-foot unit train," said Johnson. "This was about the only place."
Several potential tenants interested in reusing the facility had approached Exelon about the site, but Johnson said that Exelon recognized the potential economic benefit that bringing cheaper crude oil to the East Coast would have on area refineries. Enhancing the economics of refining in the region would help to sustain thousands of manufacturing and construction jobs in a once-bustling industrial center, he explained.
"Refineries are a tremendous producer of well-paying jobs in the area and it would be a tragedy to see them go away," Johnson said. "Exelon took us seriously and we secured a lease on the site."
Having garnered a lease for the crude-by-rail terminal, Canopy now had to find the money to make the $68 million project a reality. Johnson and Galloway initially explored the private equity route, but their due diligence efforts brought them in contact with a representative of Enbridge Energy Co. Their acquaintance with the Canada-based company, whose extensive assets include a 120,000-barrels per day crude-by-rail terminal in Berthold, N.D., to complement its 355,000-barrels per day North Dakota Pipeline System, suggested that Canopy initiate talks to investigate a joint venture (JV).
"When we were approached by Canopy, we looked at the other side and saw that we had an offloading opportunity in Philadelphia, in the East, and it made imminent sense to us to take a hard look at it," recalled Peter Holran, director of U.S. Government Affairs with Enbridge.
"The talks continued and we saw very much the same vision: start small but do it right," added Johnson.
The common ground that Canopy and Enbridge discovered materialized into a JV called Eddystone Rail Co., which Enbridge formally announced Nov. 26 of last year. Enbridge owns a 75-percent stake in the JV, with Canopy holding the remaining interest.
"We saw some great potential on the Delaware River with the refining capacity out there," said Kevin Hatfield, vice president of Enbridge Gathering Systems.
Approximately 550,000 barrels per day of crude is currently being shipped by rail out of the Bakken and more than 70 percent of that volume goes to the Gulf Coast, Hatfield noted. With North Dakota's oil production rising toward an estimated peak ranging from 1.2 to 2.1 million barrels per day, pipelines cannot be built fast enough to accommodate the state's surging production growth, he added. For Enbridge, directing production to the East Coast by rail represents one near-term solution to easing export capacity constraints.
"That's one of the beauties of rail," said Hatfield. "It's quick to market."
Re-Purposing and Expanding Existing Infrastructure
The first phase of the project, which the JV expects to conclude by the end of this year, entails reconfiguring the existing rail loop to accommodate unit trains with up to 120 tank cars – the equivalent of approximately 80,000 barrels per day of crude oil. In addition, the JV will install crude offloading equipment, refurbish the existing oil storage tank and upgrade the site's loading facility for outbound barges.
The JV will look to expand the facility to receive up to 160,000 barrels per day of crude via rail and barge by late 2014. It is also exploring a Phase 2 for the project: possibly adding distribution pipeline capacity to the PES Philadelphia, Monroe Trainer and PBF Paulsboro refineries and expanding fungible crude storage capacity to at least 400,000 barrels. After Phase 1, the projected time to receive, unload and turn around a unit train will be within 12 hours. Phase 2 would trim approximately 4 hours off that period.
"A lot of people come into Philadelphia and fall flat on their face," said Johnson "For us, it was finding the right partner. Enbridge is operator and builder, and we wanted someone who didn't just want a 'quick flip' but wanted to do it first-class, who wanted to be here a long time."
Bakken crude shipments to Philadelphia will originate at Enbridge's Berthold terminal, which abuts BNSF Railway's mainline railroad. Johnson was quick to point out the terminal will actually be accessible via four other railroads in addition to BNSF.
"Philadelphia is not a one-railroad town," he said. "We have competitive railroad access."
Philadelphia lies within the Conrail Shared Assets Operations service area, which provides shippers access to the region by way of the CSX and Norfolk Southern railroads, Johnson said. In addition, shipments on the Canadian Pacific and Canadian National railroads can be directed eastbound onto the Conrail system at Chicago.
"The capacity on the railroad is there," said Johnson, adding that the former Exelon power plant received regular coal shipments for more than five decades. "You're looking to replace volume and it's there."
Rail lines between Chicago and Philadelphia are well-equipped to manage system congestion because unit trains can be parked at various areas along the route to ease traffic delays, Holran pointed out.
"You have to have the ability to deal with that train" if it becomes too congested, Holran said. "The Chicago-to-Philadelphia runs are well-mapped out."
Eddystone's location on the Delaware River also presents the opportunity to send crude-laden barges to refineries in the New York City area such as Phillips 66's Bayway and Linden facilities in New Jersey, Johnson added.
Birth of a Trading Hub?
Canopy and Enbridge also underscore the independence of the Eddystone crude-by-rail facility. Unlike some crude oil terminals, the Philadelphia facility will not be controlled by a single refiner or railroad.
"We feel that regardless of which carrier one of our customers chooses, they will do well," said Johnson. "We are an open facility, we are Geneva for the railroads. As long as they provide reliable service, we don't care."
Having access to an independent facility enables a producer to market its crude oil to multiple refineries for the best price, Johnson explained. Refiners wishing to run different crude slates will have options from various producers, he added. In fact, the Eddystone terminal will be equipped to handle light sweet crude oils from other plays beside the Bakken. Under Phase 1 of the project, the terminal will be equipped to accept "Bakken-esque" crudes with API gravities ranging from 35 to 45 and 0.2 percent or lower sulfur content. As a result, fungible crudes that could be traded under this "Philly Light" spec include production from Eagle Ford, Niobara, Permian Basin and Canadian Light Synthetic Crude sources.
Johnson likened the Eddystone terminal to a Swiss city known as a neutral venue where diplomats from around the world meet to broker deals on behalf of their respective governments. However, he acknowledged that a component of the project's second phase could help the burgeoning facility become a smaller, East Coast version of a place well-known to energy industry dealmakers: the U.S. oil trading hub at Cushing, Okla. After Eddystone adds segregated storage capacity in the second phase, it will also be able to accept non-fungible slates – that is, crude oils that cannot be substituted for one another.
"We're able to create a kind of mini-Cushing here, eventually," said Johnson. "There's a lot that can be done. It all depends really on where the market will take us."
The market has already responded favorably to the project. Eddystone has secured a revenue customer for Phase 1, Dallas-based Bridger Logistics.
"It's a very interesting dynamic," said Johnson. "We're beginning to go out and have commercial discussions about Phase 2. Phase 2 is very interesting to more people than Phase 1."
One key distinction between the original Cushing and its would-be cousin in the Northeast is that the former ties into an extensive pipeline network that is virtually non-existent in the Philadelphia region. As a major North American pipeline operator, Enbridge does not rule out the possibility of building new eastbound crude oil trunklines to Eddystone. However, the company would only consider making such capital investments in the longer term with a combination of robust demand at Eddystone and dramatically tighter rail capacity. Moreover, installing new pipeline could take upwards of 3 years.
"It's not an impossibility, but it's not an easy task," said Hatfield. "That section of the country is heavily populated, congested and there's a lack of existing right-of-way. At least for the short term, we see [Eddystone] being rail-focused."
"Once the refiners understand that this is a reliable source of crude, I think the demand is going to push the market to more than it is now," said Holran. "With the number of customers, refineries in this area, Enbridge is focused on getting this up and running but we always have an eye on what's next."
Although Canopy and Enbridge will have to wait and see what the future holds for the Eddystone crude-by-rail terminal, Johnson remarked that Philadelphia-area refiners' receptiveness to the project has been encouraging.
"It's been a very warm embrace, it's been nice to work with them," he concluded. "You're bringing them cheap oil."