Revised Hydraulic Fracturing Rule Available for Comment Period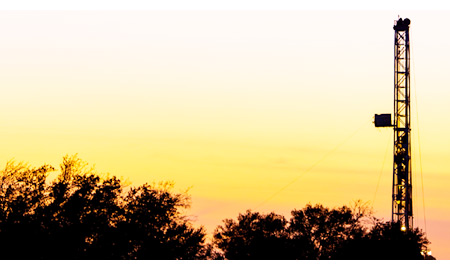 An updated draft rule that would empower the Bureau of Land Management (BLM) to regulate hydraulic fracturing on U.S. federal and Indian lands will be made available for an additional 30-day public comment period before the rule is finalized.
The "common sense" regulatory update is needed to bring rules originally written in the time of Sony Walkmans and Atari video games into the 21st century, Secretary of the Interior Sally Jewell told reporters in a conference call on Thursday.
"Regulations need to keep pace with advances in technology," said Jewell, noting her oil and gas industry experience and knowledge of how hydraulic fracturing works and the need to safely tap U.S. oil and gas resources.
BLM, an agency within the Department of Interior (DOI), initiated plans to update federal hydraulic fracturing regulations in late November 2010, when federal and state officials and NGO representatives discussed the need to modernize hydraulic fracturing regulations. Using information gathered from eight public forums across the United States and consultation with tribal officials, an initial proposed rule was written and released in May 2012, said DOI Deputy Secretary David J. Hayes during the conference call.
The updated proposed rule takes into account the more than 177,000 comments gathered in a 120-day comment period last year from the oil and gas industry, tribal officials, and other stakeholders. In January, BLM said it would publish an updated proposal to maximize flexibility, facilitate coordination with state practices and ensure operators utilize best practices on public lands.
"We look forward to receiving additional comments, and feel it is important to move forward as stewards of the state with sound regulations," Hayes noted.
The updated rule focuses solely on hydraulic fracturing and retains the three main components of the original proposal, requiring operators to disclose the chemicals they use in hydraulic fracturing, improving assurances for wellbore integrity to confirm that fluids are not contaminating groundwater, and requiring oil and gas operators to have a water management plan in place to handle flowback water.
"Many states do not currently have hydraulic fracturing regulations," BLM Principal Deputy Director Neil Komze during the conference call. "The proposed rule would offer a baseline of protection, even in states that do not have regulations in place."
However, the updated rule revises the array of tools operators can use to show water is being protected, and provides more guidance on trade secret disclosure while allowing for additional flexibility for meeting these objectives. The updated rule also complements existing regulations in Colorado, Wyoming, North Dakota and Texas. It also includes a variance process that allows for deferring to states and tribes that already have standards in place that meet or exceed standards proposed by the updated rule.
"Although the BLM is not proposing a material change in the provision that allows hydraulic fracturing flowback fluids to be stored either in tanks on in lined pits, the BLM is seeking comments on the costs and benefits of requiring flowback fluids to be stored in closed tanks," DOI said in a statement Thursday.
The updated rule is more reasonable than the original proposal, indicating that BLM actually listened to the industry and responded to most of their comments in a positive way, such as allowing the disclosure of hydraulic fracturing chemicals through Fracfocus, said Larry W. Nettles, Energy industry Group Leader with Houston-based law firm Vinson & Elkins in an interview with Rigzone.
States can also apply to BLM to administer permits on public lands within their border if they can show their requirements are as strict or stricter than BLM requirements, Nettles said. This idea was initially floated by former Massachusetts governor and Republican presidential candidate Mitt Romney last year.
BLM's updated rule incorporates Colorado's example on preservation of confidential business information in which operators file an affidavit for confidential trade secrets, a more formal process than telling FracFocus the information is confidential.
The rule proposed last year took into account existing technologies used by operators to protect water and chemical disclosure forums such as FracFocus.org. While the findings of a Harvard University study indicate that FracFocus was not effective as a regulatory compliance rule, DOI is looking for a public disclosure mechanism for making information on hydraulic fracturing chemicals public. DOI believes FracFocus is effective in this area, said Komze during the call.
The American Petroleum Institute (API) and the Western Energy Alliance (WEA) said the second rule was an improvement over the first rule, but argued that federal regulations would create an unnecessary layer of regulations, and that state regulatory agencies have regulated hydraulic fracturing for decades, including federal lands, with no contamination incidents.
However, Jewell said a federal rule governing hydraulic fracturing was needed, as approximately 90 percent of wells drilled on federal and Indian lands are hydraulically fractured, and that current regulations exist in patchwork form. The proposed BLM rule would provide clearer guidelines on flowback water, and provide better coordination with state regulations.
Jewell said DOI would work with states and tribes that have rules in place to ensure duplication of regulations will not occur. The updated proposal also incorporates flexibility in terms of individual state hydrology, Jewell noted.
Jewell urged industry and environmental critics alike to look past the rhetoric and focus on what would be best for all stakeholders involved.
"While some say hydraulic fracturing is dangerous and should be curtailed, it will play a key role in strengthening the U.S. economy for decades to come," Jewell commented.
API commented that BLM still has not answered why the agency is moving forward with the requirements in the first place, noting that "rigorous state rules" and state-based tools such as FracFocus are already in place to ensure responsible oil and gas development.
"States have led the way in regulating hydraulic fracturing operations while protecting communities and the environment for decades," said Erik Milito, API director of upstream and industry operations for API, in a statement Thursday. "Confusing the regulatory system would stand in the way of economic growth, job creation and the opportunity to generate billions in revenue for federal, state and local governments."
The second release of the hydraulic fracturing rule creates regulatory uncertainty that threatens U.S. job and economic growth, WEA said in a statement Thursday.
"At a time of limited federal budgets, DOI is cancelling lease sales and struggling to issue permits in a timely manner," said Kathleen Sgamma, VP of government and public affairs for WEA, in a statement. "We continue to question why DOI is taking on a whole new regulatory regime when it lacks resources, expertise, and personnel to implement it. If anything, DOI should be delegating more to the states in recognition of their exemplary environmental and safety records, not requiring them to conform to federal standards that are not properly justified."
Environmental group Sierra Club said it was alarmed and disappointed by the "fundamental inadequacy" of BLM's updates to the proposed rule.
"We believe the administration is putting the American public's health and well-being at risk, while continuing to give polluters a free ride," said Michael Brune, executive director of Sierra Club, in a statement, adding that the draft BLM rules ignore the recommendations of the president's own shale gas advisory committee, which called for transparency, full public chemical disclosure, environmental safeguards, and pollution monitoring.
"If President Obama honestly wants to tackle climate change, then he must look for every opportunity keep dirty fossil fuels in the ground and to double down on clean energy solutions like wind, solar and energy efficiency," Brune commented.
Generated by readers, the comments included herein do not reflect the views and opinions of Rigzone. All comments are subject to editorial review. Off-topic, inappropriate or insulting comments will be removed.
RELATED COMPANIES
Company: US Department of the Interior
more info