Chevron, YPF Sees Argentina as Possible Shale-Oil Pioneer
by Dow Jones Newswires
|
Taos Turner
|
Thursday, May 16, 2013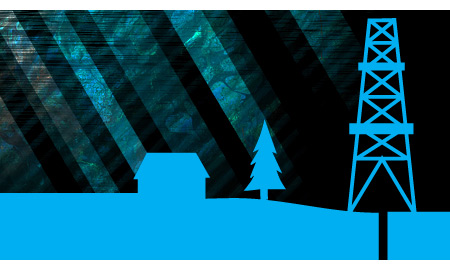 BUENOS AIRES - Just as U.S. companies have revolutionized the global shale-gas industry, businesses working in Argentina have the opportunity to set new standards in shale-oil production, according to executives from Argentina's state-run oil company, YPF SA, and Chevron Corp.
YPF Chief Executive Miguel Galuccio and Ali Moshiri, president of Chevron's Latin America and African operations, said Argentina's unique geology and infrastructure give the country advantages over other shale-oil and gas producing nations.
"From the geological point of few, after the U.S., Argentina is No. 2. Some people say China is No. 2 but really...in terms of shale oil Argentina is No. 2," Mr. Moshiri said in a meeting with the foreign press Wednesday.
Argentina's shale-oil and shale-gas reserves are located mainly in the Vaca Muerta formation, which means "dead cow" in Spanish, in the Andean province of Neuquen.
"The potential in Vaca Muerta is big enough to make Argentina energy independent," Mr. Moshiri said.
And that is exactly what Argentina is seeking after years of declining oil and natural-gas production turned the country into a net energy importer. Argentina now spends billions of dollars each year to import expensive gas from Bolivia and Trinidad and Tobago even though it is sitting on vast reserves.
Argentina ranks third in the world, behind China and the U.S., in potentially recoverable shale-gas reserves, with 774 trillion cubic feet, according to a study by the U.S. Energy Information Administration. Argentina is also thought to be home to vast quantities of shale oil.
1
2
3
4
View Full Article
Generated by readers, the comments included herein do not reflect the views and opinions of Rigzone. All comments are subject to editorial review. Off-topic, inappropriate or insulting comments will be removed.
RELATED COMPANIES