Hess, Elliott Management Reach Agreement to End Proxy Contest
by Dow Jones Newswires
|
Daniel Gilbert
|
Thursday, May 16, 2013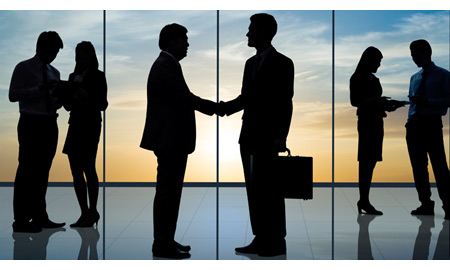 HOUSTON - Hess Corp. (HES) settled a months-long proxy fight hours before a shareholder vote Thursday morning, agreeing to name three directors backed by dissident hedge fund Elliott Management Corp.

Elliott, which owns about 4.5% of Hess's shares, is withdrawing its slate of five nominees and will support the Hess-backed directors at the company's annual meeting here.

The settlement represents a remarkable shakeup of the international oil company's 14-member board, which will now have eight new directors. It is the latest board overhaul stemming from shareholder pressure amid a rise in activism throughout the energy patch.

John Hess, the company's chief executive, said in a statement that the settlement is in the best interests of company's shareholders. He added that the new board "will provide effective oversight to ensure that we continue to create meaningful long-term value for all Hess shareholders."

John Pike, a senior portfolio manager at Elliott, said the hedge fund is "pleased to welcome a highly qualified and refreshed board at Hess."

The settlement was hashed out overnight before being finalized Thursday morning, according to a person with knowledge of the negotiations. It followed months of sparring between Hess and Elliott over strategy and governance. Elliott said Hess's management had destroyed shareholder value by engaging in costly and ineffective tactics. Hess argued that it was successfully transitioning into becoming a more focused and profitable company, and Elliott's plans for an overhaul would derail its progress.

The directors backed by Elliott that will join the board include Harvey Golub, former chairman and chief executive of American Express Co.; Rodney Chase, former deputy chief executive of BP Plc; and David McManus, a longtime energy executive who recently served at Pioneer Resources Co.

The new directors Hess recruited include John Krenicki Jr., former CEO of GE Energy; Frederic Reynolds, former chief financial officer of CBS Corporation; William Schrader, former Chief Operating Officer at TNK-BP; Kevin Meyers, a former BP PLC and ConocoPhillips executive; and Mark Williams, a former Royal Dutch Shell PLC executive. With the exception of Mr. Reynolds, all of these directors have energy backgrounds, a bid by Hess to address criticism that its board lacked oil and gas experience.

Hess said last week that Mr. Hess, the CEO, would give up its chairman role, and Mr. Krenicki would become the company's new independent chairman if all of its five nominees were elected to the board. But on Thursday the company said that Mr. Williams, the former Shell executive, would be the new chairman. In a statement released by Hess, Mr. Krenicki said that Mr. Williams "is the perfect choice for non-executive Chairman. I fully support the choice and look forward to working closely with him and the rest of the board."

All directors, including Mr. Hess, will stand for election next year after shareholders approved a resolution eliminating the three-year, staggered terms for board members.

Mr. Hess, the company's long-time CEO and its founder's son, tightly ran Hess without much challenge until this year, when Elliott launched its "reassess Hess" campaign seeking to redress stock underperformance. The company has made many changes, including the sale of its Russia assets and a move to sell its refining and marketing assets, and more recently, the splitting of its CEO and chairman roles. Analysts with investment bank Tudor, Pickering, Holt & Co. say that Hess shares have outperformed peers by 20% since the campaign started, but that it's "tough to say whether these changes would have occurred without Elliott catalyst."

It isn't clear whether the board's new composition will lead to further strategic changes. Elliott in January proposed splitting Hess into two companies, spinning off its oil and gas properties in shale-rock formations in the U.S. from its international operators. Hess rejected the idea, and Elliott's nominees had said they wouldn't necessarily adopt the hedge fund's recommendation.

After Thursday's shareholder meeting at the Hess Tower in Houston, Elliott representatives said the new board should consider the spin-off it had proposed or even a sale of the company, if such actions would benefit shareholders.

"We think the board should look at all options," said Quentin Koffey, associate portfolio manager for Elliott, adding that he thinks the company's shares are undervalued.

Shares were down 2.15% at $69.08.
Angel Gonzalez contributed to this article.
Generated by readers, the comments included herein do not reflect the views and opinions of Rigzone. All comments are subject to editorial review. Off-topic, inappropriate or insulting comments will be removed.
RELATED COMPANIES