Hess CEO to Step Down As Board Chairman
by Dow Jones Newswires
|
Daniel Gilbert & Joann S. Lublin
|
Friday, May 10, 2013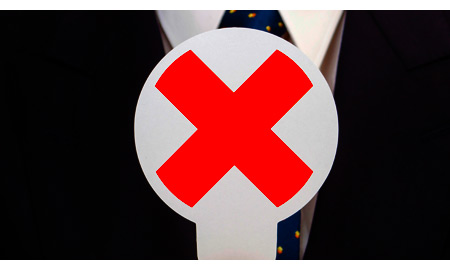 Hess Corp. said Chief Executive John Hess will step down as board chairman, a move to address criticism of its board days before shareholders choose five new directors from rival slates backed by the company and a dissident investor.

The New York-based energy company said John Krenicki, former vice chairman of General Electric Co. (GE) and one of its nominees to the board, will serve as non-executive chairman if all five of Hess's nominees are elected.

If shareholders elect one or more directors backed by hedge fund Elliott Management Corp., the new board would pick an independent chairman. The election will take place at the company's annual meeting in Houston on May 16.

Mr. Hess, 58, would remain CEO and a director on the 14-member board and supports the move, the company said. Since 1978, he has served as a director of the company his father founded in 1933.

The move is a reversal for Hess, which had until now opposed a shareholder proposal to separate the roles of chairman and CEO.

A spokesman for Elliott said stripping Mr. Hess of the chairman role "is a reaction to the shareholder vote currently underway."

John Mullin, currently Hess's lead independent director, said the company has heard from shareholders who want the board to exercise more oversight of its executives.

"Our corporate governance structure should have been improved sooner," Mr. Mullin said in a statement.

Fadel Gheit, an energy analyst at Oppenheimer & Co., said the company has taken shareholder criticism seriously and views splitting the chairman and CEO roles as a positive step.

"Basically, we're close to the finish line and they want to do whatever it takes" to get their nominees elected, he said of Hess.

Elliott, a hedge fund that owns about 4.52% of Hess' shares, argues the board sat by while management pursued costly and ineffective strategies that have eroded the company's value. Hess retorts it is on track to transform itself into a more profitable company focused exclusively on exploring for and producing oil and gas.

Hess has criticized Elliott's agreement to pay its successful nominees a bonus in addition to their board fees. The hedge fund has contracted to pay them $30,000 for every percentage point Hess stock outperforms a group of peers over three years, which Hess says compromises the independence of directors and rewards a strategy to boost its stock in the short term.

Elliott's nominees deny the arrangement would affect their independence. Elliott has defended the compensation plan as key to reversing Hess's weak stock performance.

Proxy advisory firms Institutional Shareholder Services and Glass Lewis have recommended shareholders vote in favor of Elliott's nominees, while Egan-Jones has backed Hess's director candidates. In the wake of Friday's announcement, ISS is considering whether to alter its recommendations, according to a person familiar with the situation.
Anna Prior contributed to this report
Generated by readers, the comments included herein do not reflect the views and opinions of Rigzone. All comments are subject to editorial review. Off-topic, inappropriate or insulting comments will be removed.
RELATED COMPANIES