Clearer Resource Law to Boost NZ Oil Gas Exploration
by Dow Jones Newswires
|
Arpan Mukherjee
|
Friday, May 10, 2013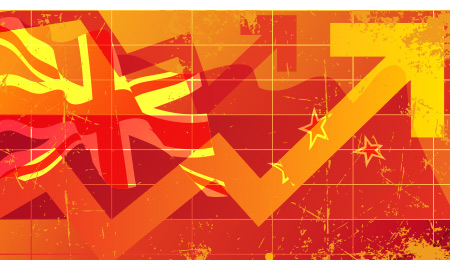 WELLINGTON - New Zealand's government expects a new law governing resource extraction to attract more interest from foreign companies in upcoming oil-and-gas exploration permit auctions than previous auctions have garnered.
The amended Crown Minerals Act will go into effect on May 24, the same day that bids will be accepted in the government's auction of exploration rights for 189,000 square kilometers of offshore hydrocarbon blocks and 1,500 square kilometers of onshore blocks.
"We have been much clearer [in the new law] than I think we have been in the past about our expectations from operators in terms of their permits, the work programs they must put to us and in terms of health and safety and environment standards," Minister of Energy and Resources Simon Bridges told The Wall Street Journal.
In New Zealand's most recent auction, in December, the government awarded 10 oil-and-gas exploration permits to local and overseas companies, with only one new entrant among successful bidders.
The amended law extends the period of validity for exploration permits and limits the scope for revoking one. It also sets clearer expectations regarding penalties and royalties than the current law, which was enacted in 1991.
The New Zealand government has made increasing hydrocarbon exports one of the main components of its economic agenda.
The country exported an average of 33,000 barrels of crude oil a day in the 12 months ended March 31, 2013, valued around 1.77 billion New Zealand dollars (U$1.49 billion) , according to Statistics New Zealand, ranking the sector fourth behind dairy, meat and forestry in terms of export revenue.
It is still a net crude-oil importer, however, though the government hopes that exports will exceed imports by 2030.
A handful of international oil companies are actively exploring onshore and offshore New Zealand. While U.S.-based Anadarko Petroleum Corp. and London-listed Royal Dutch Shell PLC's local unit are among the companies pursuing exploration in blocks they were awarded in the last auction, Brazilian state-run Petroleo Brasilerio SA (PBR), or Petrobras, surrendered its exploration permit for the Raukumara basin off the eastern coast of New Zealand's North Island, saying a seismic survey didn't find enough reserves to justify continuing its exploration program.
Mr. Bridges said the government is aiming for "an incremental and deepening activity by the existing international players we have," adding that he has seen "renewed interest" among companies that haven't done exploration in New Zealand yet.
Three drilling rigs are due to arrive offshore New Zealand during the southern hemisphere's next summer, which starts in December, Mr. Bridges said. They will drill around 13 offshore wells involving an investment of just under NZ$1 billion (US $837.6 million).
The government expects to announce the names of the successful bidders in the upcoming round of oil-and-gas auctions in December.
The government is also in consultations with local councils to open areas of the central North Island to gold mining and parts of the South Island to platinum mining, the minister added. The mining blocks are likely to be offered later in the financial year that ends June 30, 2014, he said, without elaborating.
Generated by readers, the comments included herein do not reflect the views and opinions of Rigzone. All comments are subject to editorial review. Off-topic, inappropriate or insulting comments will be removed.
RELATED COMPANIES