Apache 1Q Profit Falls 10% Amid Weak Commodity Prices
by Dow Jones Newswires
|
Ben Lefebvre
|
Thursday, May 09, 2013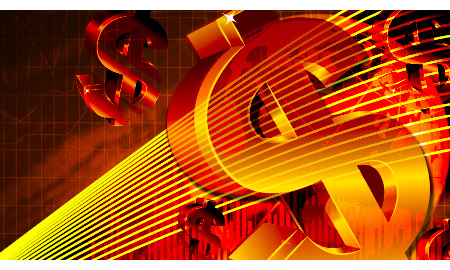 Apache Corp. said it would seek to sell $4 billion in assets this year, doubling its divestiture program as the U.S. oil and gas company tries to pay down debt and boost its stock price.
The move by the Houston company follows similar strategies by Chesapeake Energy Corp. and other independent energy producers, which expanded aggressively during the recent energy boom but now are scaling back. Apache, which engaged in acquisitions in the deep-water U.S. Gulf of Mexico and other places, now plans to focus on production in onshore North America, which it thinks will provide the best return, and jettison land that has turned out less profitable than first hoped. Apache declined to say, however, which assets were on its sales list.
"We've spent the past several months going through assets to see which to keep and which would be worth more to others," Chief Executive Steven Farris said during a call with investors. "The asset list we have generated, at today's prices, would exceed $4 billion."
Apache plans to use the first half of the expected proceeds to pay down its debt. The company reported $11.5 billion in long-term debt for the first quarter, up from $7.4 billion a year ago, partly because of the $3 billion debt-financed acquisition of West Texas energy producer Cordilla Energy Partners III LLC in May 2012 and a $2 billion debt offering in November.
The remaining $2 billion will go toward buying back up to 30 million Apache shares, the company said.
Investors who had been worried that Apache was taking a hands-off approach to share price cheered the announcement. Apache shares climbed 4.2% to reach $81.04 in recent trading, the first highest price since February.
"See, management does care," Wells Fargo analyst David Tameron said in a note to clients.
Apache had been said to be trying to sell properties in the U.S. Gulf Coast, The Wall Street Journal reported in April, citing people familiar with the sales plan. Apache drills globally, with operations in Australia, Alaska, Canada, Egypt and offshore England.
Apache wants to focus more of its efforts on onshore drilling in the U.S., which accounted for more than a quarter of its daily oil and gas output of 781,819 barrels in the first three months of this year, the company said.
Apache's share buyback plan helped turn attention away from what had been a weak first quarter. Apache reported Thursday a profit of $698 million, or $1.76 a share, down from $778 million, or $2 a share, a year earlier. Excluding merger-and-acquisition expenses, asset write-downs and other items, adjusted earnings were down at $2.02 from $3. Revenue fell 10% to $4.08 billion.
Output in Egypt declined by 2%, to 365.6 million cubic feet a day. Mr. Farris told investors The production decline, plus worries about civil unrest in the region, "has had some impact on our stock price."
Analysts polled by Thomson Reuters most recently projected earnings of $2.21 on revenue of $4.31 billion.
Production rose 1.6% to 781,819 barrels of oil equivalent a day, driven by a 45% increase in North American onshore liquid hydrocarbons output.
Generated by readers, the comments included herein do not reflect the views and opinions of Rigzone. All comments are subject to editorial review. Off-topic, inappropriate or insulting comments will be removed.
RELATED COMPANIES