Norway Plans to Raise Taxes on Oil Companies
by Dow Jones Newswires
|
Kjetil Malkenes Hovland
|
Monday, May 06, 2013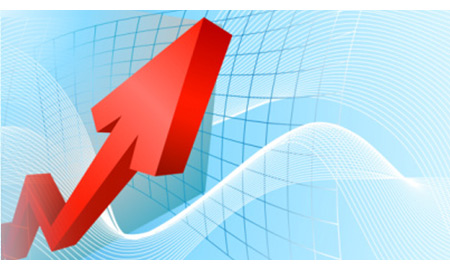 OSLO - Norwegian Prime Minister Jens Stoltenberg, who faces an election in September, on Sunday laid out plans for a modest tax cut for mainland businesses while increasing taxes on oil companies and multinationals, as the small Nordic nation looks to maintain a competitive business climate.

Mr. Stoltenberg's plan, part of the government budget presentation on Tuesday, includes a reduction in the general corporate tax to 27% from 28% starting in 2014.

The move is expected to shave 2.4 billion kroner ($413 million) off the annual tax bill for mainland industry, as well as NOK500 million annually for those who are self-employed, the government said. Lawmakers will vote on the budget, but Mr. Stoltenberg's ruling coalition has enough votes to pass it.

Neighboring Sweden recently cut its corporate-tax rate to 22%, and Denmark plans to reach the same level by 2016. Finland, meanwhile, is aiming to take its tax rate at 20%.

Norway's oil-and-gas industry has helped keep unemployment low, public finances intact and wages rapidly growing. While this has insulated Norway from much of Europe's economic malaise, it has forced many companies outside the energy sector to be noncompetitive.

"Some sectors are performing very well, pushing prices and salaries higher," Mr. Stoltenberg said at a news conference. "At the same time, businesses that can't increase prices because they depend on global markets are squeezed by high costs and lower demand from abroad."

Norway's wage growth is expected to slow to 3.5% in 2013, but is still high enough to erode the competitiveness of companies in the international market.

Oil companies won't benefit from the tax cut, the government said, because it will be offset by an increase in the special petroleum tax to 51% from 50%.

Mr. Stoltenberg criticized oil companies for cost overruns on big projects, and said they would have to pay a bigger share of the investments from now on.

"We think we give a better signal to the oil companies when they must now bear a bigger share of the investments themselves, not the least because we need more cost awareness in that sector," he said.

The 24 oil projects under development offshore Norway have recorded cost overruns of NOK49 billion, government figures show. Mr. Stoltenberg said "90% of this is paid for by the society."

Oil companies would still be able to deduct most of their investment costs, but slightly less than before. By reducing a tax deduction called the "uplift," oil companies' tax bill was expected to increase by NOK70 billion in current value between 2013 and 2050, the government said, or slightly below NOK3 billion annually.

Norway's dominant oil company, Statoil ASA, wasn't available for comment Sunday.

The Norwegian Oil and Gas Association said it worried the changes could undermine Norway's reputation as a stable environment for oil-company investments, and warned that marginally profitable oil and gas projects could be shelved.

Amid a high oil price, some offshore projects "have a pretty high break-even price," association spokesman Erling Kvadsheim told The Wall Street Journal. "I don't think this measure in itself will necessarily affect those, but some of the more expensive projects to increase the oil recovery [on mature fields] may be impacted."

Some of the bill for the tax cuts would go to big corporations. The government said it planned to reduce multinational companies' ability to shift profit into low-tax countries from Norway through internal loans. Lowering interest deductions on such loans would increase tax revenue by NOK3 billion annually, the government said.

In addition, a higher tax rate on people who own more than one home would increase Norway's tax revenue by an additional 500 million kroner annually, the government said.
Generated by readers, the comments included herein do not reflect the views and opinions of Rigzone. All comments are subject to editorial review. Off-topic, inappropriate or insulting comments will be removed.