Proxy Firm Sides With Dissidents in Battle For Hess Board Seats
by Dow Jones Newswires
|
Alison Sider
|
Friday, May 03, 2013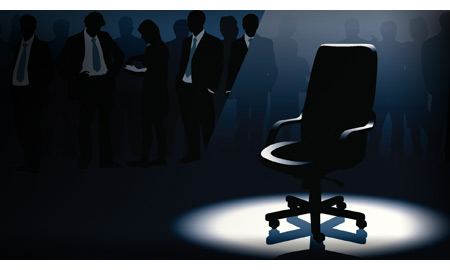 HOUSTON--Proxy advisory firm ISS said Friday it is recommending shareholders vote for directors nominated by a dissident Hess Corp. (HES) investor, delivering a blow to the oil company's incumbent board less than two weeks before its annual meeting.
The move is the latest in a months-long proxy contest between Hess and Elliott Management Corp., a hedge fund that owns about 4.52% of the company's shares. ISS's opinion is weighty in a conflict that has come down to a referendum on the credibility of Hess's management and on the motivations and independence of nominees put forward by the fund.
Elliott argues that Hess's board sat by as the company has zigged and zagged, allowing management to pursue costly and ineffective strategies that have eroded the company's value. Hess says it is on track to transforming itself into a more focused exploration and production company, and that Elliott is pursuing a destructive and flawed plan to break up the company. New York-based Hess will hold its annual meeting May 16 in Houston.
Citing the company's "significant underperformance," and what it said are signs that the board's "new-found attentiveness to the business is a response to the proxy contest," ISS said that Hess's transformation appears to have occurred only on the surface, and that a slate of board members already aligned with the company's management isn't in the best position to oversee the company.
Hess has argued that Elliott's nominees will be beholden to the hedge fund and its proposal to split Hess into two companies, because Elliott has offered to pay bonuses based on how Hess's shares perform compared to its peers. But ISS said the dissident nominees have not committed to the break-up plan and that their independence from the company's management is what is needed in Hess's boardroom.
In a strongly-worded response, Hess said ISS's analysis was "flawed and shoddy" and accused the firm of breaching its duty to its clients.
"At a time that we are delivering real value, blindly following ISS's recommendations introduces an irresponsible level of risk for Hess shareholders," the company wrote.
Two other proxy firms have weighed in. Glass Lewis and Co. on Wednesday sided with the dissidents, concluding that while the shift toward becoming a pure exploration and production company may be the right one, "we find little cause to suggest that the current board is best suited to oversee that change."
Egan-Jones Proxy Services, however, said that Hess's efforts at transformation are translating into lower spending and driving production growth, and that the dissidents haven't offered a persuasive strategy.
"We strongly believe that the management and the Board has clearly demonstrated and executed its plans of transformation for the Company," Egan-Jones wrote.
Hess shares rose 2.23% Friday morning to $73.81.
Generated by readers, the comments included herein do not reflect the views and opinions of Rigzone. All comments are subject to editorial review. Off-topic, inappropriate or insulting comments will be removed.