Rigzone Ranks the Top 10 Oil & Gas Cities in the World
Rigzone Staff
|
Friday, May 03, 2013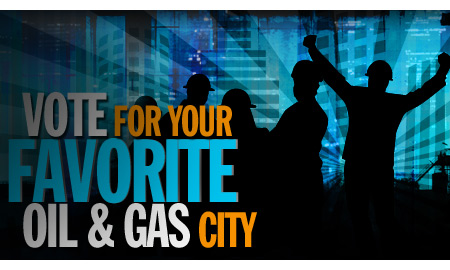 For years, the petroleum industry has created significant job opportunities and economic benefits through energy hubs around the world. Innovations in technology and old-fashioned determination have allowed vast supplies of oil and gas to be brought to market from key cities in nearly every country. The running list of active and pending projects, along with the amount of planned global investment, speaks volumes about the career options on the horizon for our industry.
For those with the right education and training, the opportunities for international mobility are unrivaled. In fact, many oil and gas companies are offering educational programs that encourage key job functions to train in different parts of the world over time. So the question doesn't have to be: where in the world do I want to live and work? It can now be: how many countries will I get to see during the course of my career?
While Houston has long dominated the list of key oil and gas cities, there are many amazing locations that have emerged as important centers for exploration, production, transportation, technology developments and refining. Today, a wide array of cities with close ties to the petroleum industry circle the globe.
Given the large group of Rigzone users and our focus on careers, we asked our readers to tell us which oil and gas cities represent the most important, promising opportunities for the industry and the employees that drive it. Nearly 8,000 people weighed in. In the pages that follow, see just how far a career in oil and gas can take you.
1
2
3
4
5
6
7
8
9
10
11
View Full Article
Generated by readers, the comments included herein do not reflect the views and opinions of Rigzone. All comments are subject to editorial review. Off-topic, inappropriate or insulting comments will be removed.