Chesapeake Energy Swings to 1st-Quarter Profit
by Dow Jones Newswires
|
Ben Lefebvre
|
Wednesday, May 01, 2013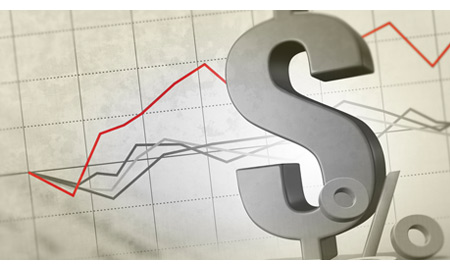 Chesapeake Energy Corp. swung to a quarterly profit Wednesday as the oil and gas company, fresh from a dramatic management shake-up, showed investors it could increase revenues and cut costs. But it hasn't been able to reduce debt as quickly as it promised.

The Oklahoma City-based company posted first quarter profit of $58 million, compared with a year-earlier loss of $28 million. Stripping out hedging losses and other one-time items, Chesapeake reported a profit of 30 cents a share on revenue of $3.42 billion, beating analyst expectations of 25 cents a share on revenues of $2.85 billion.

It was the last quarter in which Chesapeake was run by long-time Chief Executive and co-founder Aubrey McClendon, who stepped down in April after a shareholder revolt against his lavish spending forced his resignation. The long-simmering revolt also forced the replacement of more than half of the company's board members in late 2012.

Having built itself into the second-largest U.S. natural gas producer after Exxon Mobil Corp. by spending aggressively on new acreage, Chesapeake in the first quarter shaved production costs by 18% and administrative costs by 29% from the year-ago period.

"They're showing traction on cost control," said Tim Rezvan, analyst at Sterne Agee & Leach. "People are going to like the improvement, but there are still issues remaining."

Debt remains one of Chesapeake's main problems. Despite selling billions of dollars worth of assets last year and promising to bring its debt to $9.5 billion by the end of 2012 or early 2013, Chesapeake posted $13.5 billion of long-term debt for the first quarter, a billion dollars higher than at the end of 2012 and essentially unchanged from when Mr. McClendon vowed a year ago to drastically reduce it. Part of the reason is delays in receiving all the proceeds from already-announced sales.

A persistent gap between the company's spending plans and its anticipated cash flow--$3.5 billion for 2013, according to the company--also worries analysts, despite the fact that the company is beginning to collect substantial cash from selling small assets.

"Smaller asset sales are rolling in and starting to add up, but the funding gap remains a concern," Jefferies analyst Biju Perincheril said in a note to clients.

Also, natural gas prices continued to bedevil Chesapeake. The company missed an uptick on natural gas prices that helped rivals such as Exxon and others because it hedged a significant part of its production at lower prices. Chesapeake's average price for gas in the first quarter fell 9% year over year to $2.13 per thousand cubic feet, compared to Exxon's realized price of the $3.27.

But Chesapeake still counts on benefiting from the recent rise in natural gas price futures to over $4 per million British thermal units. Its Marcellus Shale wells are becoming more profitable and the assets it is still shedding will be more desirable to buyers, acting CEO Steve Dixon said in a call with investors.

Chesapeake also started to fulfill its promise to ramp up production of crude oil, which has been more profitable than natural gas. Chesapeake increased oil production by more than 50% in the quarter to 9.2 million barrels and said it would raise its full-year oil production target by more than one million barrels, to as much as 39 million barrels.

"The liquids transition story is moving from one of 'show me' to 'okay, I believe you,'" Morningstar analyst Mark Hanson said.

Chesapeake executives said the company is still focusing on selling assets to cut its long-term debt to $9.5 billion, and for that asset sales are key.

Semgroup Corp. said Wednesday it agreed to buy a Chesapeake gas gathering and processing subsidiary, Mid-America Midstream Gas Services LLC, for $300 million in cash. The deal is expected to close in the third quarter.

But in stark contrast to its strategy under Mr. McClendon, who loudly advertised large land parcels for sale and set hard deadlines for debt reduction, Chesapeake executives are now toning down the sales pitch in hopes of looking less like a desperate seller.

"The goal hasn't changed," said Domenic Dell'Osso, Chesapeake's chief financial officer, during a call with investors. "We are noticeably being a little bit less specific on the timing for that because we want to be a little more flexible."
Mia Lamar contributed to this article.
Generated by readers, the comments included herein do not reflect the views and opinions of Rigzone. All comments are subject to editorial review. Off-topic, inappropriate or insulting comments will be removed.
RELATED COMPANIES