Shell, India's ONGC Hold Talks on Opportunities in India
by Dow Jones Newswires
|
Biman Mukherji & Selina Williams
|
Thursday, April 25, 2013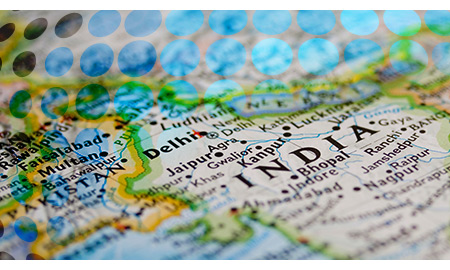 LONDON - Royal Dutch Shell PLC said Thursday it has been in discussions with India's state-run Oil & Natural Gas Corp. about potential opportunities as it seeks to expand its presence in India, one of the world's fastest growing economies and where energy demand is expected to more than double over the next 25 years.
Executives at ONGC said they were in the process of agreeing a long-term alliance to jointly explore oil and gas production and were looking at both existing and new projects, but added that it was too early to say what form a potential tie-up will take.
If talks between Shell and ONGC are successful, it would mark Shell's return to exploration in India some 16 years after it sold its 50% stake in Rajasthan assets to Cairn for $7.5 million. The Rajasthan fields last year reached 175,000 barrels a day of crude oil production and Cairn aims to increase that to 300,000 b/d.
Talks between Shell and ONGC also mark increased interest on the part of big international oil companies in the country's oil and gas always sector and come as falling output from India's largest gas deposit in the Krishna-Godavari basin in the Bay of Bengal has hit supplies to the power and fertilizer sector.
The government of the energy-hungry nation is seeking to reduce dependence on oil and gas imports and is currently proposing to allow gas prices in India to be benchmarked to global rates, which would lead to an increase in prices and would benefit the companies involved in extraction.
In February, BP PLC and Reliance Industries Ltd. said they planned to jointly invest more than $5 billion over the next three to five years to boost declining gas output in the KG D6 block in the Krishna-Godavari field off India's east coast.
In 2011, BP spent $7.2 billion buying a 30% stake in 23 oil and gas production sharing contracts that Reliance operates in India, including the producing KG D6 block. The two companies also formed a joint venture to source and market gas in India.
In India, Shell currently has a small retail presence and is involved in developing a liquefied natural gas import and regasification terminal at Kakinada in Andhra Pradesh.
Generated by readers, the comments included herein do not reflect the views and opinions of Rigzone. All comments are subject to editorial review. Off-topic, inappropriate or insulting comments will be removed.
RELATED COMPANIES