Border Crossing to Sudan's Heglig Oil Field to Reopen
by Dow Jones Newswires
|
Nicholas Bariyo
|
Wednesday, April 24, 2013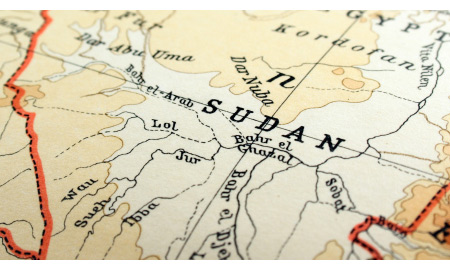 Former civil war foes, Sudan and South Sudan are set to reopen a key border crossing linking the South's oil producing Unity state to Sudan's Heglig oil field this week as the two continue efforts to normalize relations along their poorly marked border, officials said Wednesday.
The reopening will allow resumption of cross border trade between the two nation's oil hubs for the first time in nearly two years. At least nine other road, rail and water crossings are expected to be reopened along the 1,120-mile border in the next few days, according to Barnaba Benjamin, South Sudan's information minister. "It is another step forward to restore brotherly relations; our team is still in Ethiopia to resolve the implementation of other outstanding issues" Mr. Benjamin said.
The 60,000 barrels-a-day Heglig oil field was a scene of deadly clashes in April last year after South Sudanese troops briefly occupied it, claiming the field was on its side of the poorly-marked border. In the clashes that followed a power station and processing plants were destroyed, dealing a severe blow to Sudan's oil production. South Sudan later bowed to international pressure and withdrew its forces. But both economies continued to bleed as South Sudan's 350,000 barrels-a-day crude production remained suspended amid a litany of disputes with Sudan, ranging from the disputed border regions to crude transit fees. Earlier this month, South Sudan restarted transit crude shipments through Sudanese pipelines after more than a year of closure, after the two agreed to start implementing the African Union mediated deals to heal their ailing economies. South Sudan's crude shipments are expected to reach global markets next month.
The AU said Wednesday that the two nations had agreed to put in place a joint panel to oversee the implementation, monitoring and evaluation of the cooperation deals.
Generated by readers, the comments included herein do not reflect the views and opinions of Rigzone. All comments are subject to editorial review. Off-topic, inappropriate or insulting comments will be removed.