WBENC Advocates Women-Owned Businesses in the Energy Industry
by Robin Dupre
|
Rigzone Staff
|
Friday, April 19, 2013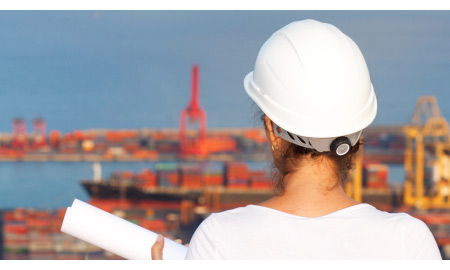 Women's Business Enterprise National Council (WEBNC) recently held a conference that recognized America's Top Corporations for Women's Business Enterprises (WBEs) with six energy companies making the list.
Founded in 1997, Women's Business Enterprise National Council (WBENC) is the nation's leading third-party certifier of businesses owned and operated by women, with nearly 11,000 WBENC-Certified Women's Business Enterprises (WBE). WBENC certification is accepted by more than 1,000 corporations representing America's most prestigious brands, in addition to many states, cities and other entities.
Six energy companies – BP America Inc., Chevron Corp., Energy Future Holdings Corp., Exxon Mobil Corp., Pacific Gas and Electric Company, and Royal Dutch Shell plc – made the 14th annual listing of America's Top Corporations for Women's Business Enterprises, the only national award honoring corporations for world class programs that level the playing field for women's business enterprises to compete for corporate business. WBENC recognized these corporations for developing and driving best practices across their organizations that result in productive business partnerships with women entrepreneurs and valuable products and services for their customers.
Rigzone recently conducted an interview with WBENC to find out more information on how this influential organization grooms, cultivates and recognizes women-owned businesses through development and collaborative success among corporate and government members of WBEs.
Rigzone: WBENC recognized several oil and gas companies for programs that level the playing field for women's business enterprises. Can you elaborate?
WBENC: The organization has seen consistent focus in developing opportunities and access for women's business enterprises among the energy companies that are top corporations for Women's Business Enterprises.
These companies set high goals for themselves to increase their sourcing with WBEs; and they advance innovative programs to identify, develop and sustain WBE growth as suppliers over the long term.
One key strategy is to ensure that procurement officers across their organizations are knowledgeable about and connected to quality WBEs that can deliver the products and services they need for their clients or employees. These officers can provide the WBEs with exposure to decision makers in upstream, midstream and downstream segments of the company. Companies also encourage prime suppliers to source and utilize WBEs as second and third tier suppliers.
Another is to offer strategic mentoring and development, so that the WBEs can build their capacity to take on more business with the corporation.
Rigzone: Considering the oil and gas industry is male-dominated, what does this recognition mean for women and the industry?
WBENC: WBENC as an organization is extraordinarily proud of all of the 32 Top Corporations. The fact that there are six energy companies on the list – including Energy Future Holdings which has been on the list in each of the 14 years that the award has been bestowed – demonstrates that this sector is committed to women's business success. These companies passionately believe in the value of women's business to their ability to serve their clients and their employees with superior goods and services that these WBEs deliver.
Rigzone: How does WBENC groom women or help them along the way of their chosen career path?
WBENC: First of all, WBENC delivers world-class certification of WBEs as 51 percent-owned and operated by women. WBENC currently certifies more than 11,000 WBENC-WBEs. Our corporate and government members rely on our WBEs' quality and they can access these WBEs through WBENCLink (a proprietary database) as well as the hundreds of events throughout the year presented by WBENC.
In fact, WBENC offers continuous development resources to WBEs throughout the year. This includes WBENC's major events, the Summit & Salute to WBEs where the Top Corporations were announced; and the upcoming 2013 WBENC National Conference & Business Fair, held June 25-27th in Minneapolis, which will attract some 3,500 corporations and women's businesses.
These WBEs have access to three days of nationally-acclaimed speakers, interactive workshops and business networking opportunities including the business fair with some 350 exhibitors. Workshops focus on what WBEs need to know to enhance their positions as suppliers: how to hone skills that are sought-after by their clients, leverage existing expertise for greater growth and build their capacity.
On an ongoing basis, WBENC offers a dynamic website with opportunities for WBEs to acquire important information on best practices for how to do business with major corporations, and the business trends affecting the marketplace.
Rigzone: With very few women CEOs in the energy industry, how can one pursue becoming a supplier to this industry without a mentor? How can they find one, if needed?
WBENC: We are speaking here of mentoring women business owners to become suppliers to major corporations, and once hired, to grow their business with them. WBENC's top corporations are exemplary in providing WBE development and access to direction and support in various forms. WBEs can and should also take the initiative to develop connections and present clear and compelling value propositions. To make connections with corporate decision makers, they should start by registering at the companies' supplier diversity websites, attend and network at the National Conference & Business Fair, and become involved in their RPOs.
Rigzone: With the energy industry seeking to diversify the companies they hire, what can they pull from WBENC?
WBENC: WBENC-certified WBEs are committed, established business owners. While they have families and outside interests, they come to WBENC events with a strategic business focus and a dedication to delivering quality products and services to their clients.
What we have found is that the entire WBENC community – with our marketplace access, inspirational speakers and recognition of women's business owners who have demonstrated success – empowers women to succeed.
Fifteen years ago, WBENC's goal was to level the playing field for women's businesses to compete and win corporate business. Today we have evolved to a point where we join forces and succeed together. We foster collaboration among corporations and WBEs to innovate, create improved products and services, and fuel economic growth. This lifts the conversation from "Can a woman-owned business succeed?" to "How do we work together to succeed." Our energy companies are at the heart of that positive conversation.
Rigzone: There are certain skills/personality traits one must possess to succeed in the business world. What are they and how can women pinpoint or instill this in young girls?
WBENC: Young women and girls interested in energy careers are strongly encouraged to pursue the Science-Technology-Engineering-Math (STEM) areas of expertise. Energy is a highly technical business, and many of the leaders of these companies have technical degrees. Technical training is also a very strong background for any young woman interested in starting her own business. Another key to success for a woman business owner is to take advantage of opportunities to surround her with peers and mentors who will help her grow her capabilities and business.
As an example of what energy companies are doing in this realm, Shell sponsored the 2012 Student Entrepreneur Program at last year's WBENC National Conference & Business Fair. This helped to prepare 15 promising young female entrepreneurs from historically black colleges and universities to fill the pipeline of future WBEs. This included cultivating mentors among leading WBEs and corporations, and attending the business fair and WBE workshops. Shell executives also worked with the students on the importance of building relationships, honing their technology expertise and building business skills.
Generated by readers, the comments included herein do not reflect the views and opinions of Rigzone. All comments are subject to editorial review. Off-topic, inappropriate or insulting comments will be removed.