MEOS 2013: Re-thinking Energy
by Ahmed Maameri
|
Rigzone Contributor
|
Thursday, April 18, 2013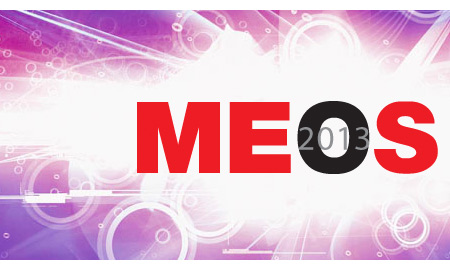 The 18th edition of the Middle East Oil and Gas Show (MEOS) – organized in Bahrain's capital city, Manama in March – saw major national oil companies (NOC), international oil companies (IOC) and service providers from 30 countries share their experiences and visions on current issues facing the industry.
Held under the theme of "Transforming the Energy Future", MEOS 2013 provided delegates access to over 140 presentations during 36 technical sessions as well as 50 poster presentations.
Organized by the Society of Petroleum Engineers (SPE), the conference's opening sessions featured high-ranking speakers representing major NOCs and IOCs, who delivered their perspectives of this year's theme.
Delivering the key note speech, H.E. Shaikh Ahmed bin Mohammed Al Khalifa, Minister of Finance and Minister in Charge of Oil & Gas Affairs, Bahrain said that the theme of this year's conference is well chosen.
"Transforming the energy future, is well chosen as we live in an era where change is the norm and agility and pro-activity means the success between success and failure."
The biggest challenge facing the industry today is not the management of the process of change, but the adaptation to the accelerated rate of change that will shift the oil and gas industry in the next new decade, said Shaikh Al Khalifa.
"To adapt, we need to introduce new methods of thinking and new work processes, to be able to meet the challenges faced by the society in general and energy sector in particular."
The game changers that can have potentially the greatest impact the way the oil and gas industry operates will be the unconventional fuel, renewable energy and energy efficiency measures, Shaikh Al Khalifa said.
"But, one of the challenges facing the industry is the availability of skilled human resources. It is important that the industry ensure the continuous investment in human resources to supply the industry with adequate number of skilled engineers."
Keynote speakers included Amin Nasser, senior vice president of, Upstream at Saudi Aramco; Martin Craighead, president and CEO of Baker Hughes; Paal Kibsgaard, CEO of Schlumberger; Sami F. Al-Rushaid, chairman and managing director at Kuwait Oil Company (KOC) and Sara Ortwein, president of ExxonMobil Upstream Research.
Saudi Aramco said that the best way to predict the future is to invent it, Nasser said.
"Just few years ago, peak oil theories were abundant and processing increasing unsustainable demand, however, the industry ingenuity through technology and exploration advancement notably with tight and shale gas in the U.S., has made abundant and natural gas as well."
Addressing the energy challenges for the future, not only for Saudi Aramco but also for international community, Nasser said that this is an integrated solution that not only look for supply side, but also for demand side, for a better and efficient use of the energy.
"This is a solution that must look at the both sides of the coin, and must be fundamentally sustained by new investments, talents and technology," Nasser added.
Speaking about Saudi Aramco's future strategy, Nasser said that his company is focusing on deep water exploration as well as unconventional resources.
"We have very recently expanded our exploration activities in the red sea, and we have completed series of seismic surface surveys. Currently we are drilling our first deep water well," Nasser said. "While our recent push to exploration for natural gas has been very successful and allowed the gas production to more than triple in few years. We are also aggressively targeting unconventional gas."
Meeting the growing energy demand required innovation and cutting edge technology, in order to be able to unlock new resources while gaining energy efficiency, ExxonMobil's Ortwein said.
"This will allow new supply to benefit more lives with less impact on the environment."
"As we look to the future, I have no doubts that the continued development of our people, and successful application of innovative technologies will help us supplying the energy the world's need," Ortwein added.
Meanwhile, Al Rushaid highlighted the future strategy of KOC, and said Kuwait has enough reserves to grow and maintain production capacity at 4 million barrels per day as per its 2030 strategy.
"Our investment plans are strong and schedule to deliver this capacity, and most of the growth is coming from primary and secondary recovery schemes in easy to medium complexity reservoirs," said Al Rushaid. "However, it is our strategy to not over exploits our easy oil, we plan to create a more manage transition to the more difficult oil structure," he added.
Kuwait plans to produce 3 trillion cubic feet of gas per year by 2030, Al Rushaid revealed.
In addition, Baker Hughes' Craighead stressed the importance of understanding the earth's subsurface to the future of energy. Reframing geoscience, Craighead explained, will play a major role in ensuring that the oil and gas industry delivers affordable energy safely, responsibly, and in a manner that is both economically and environmentally sustainable.
"Our industry is no longer solely about the extraction and distribution of hydrocarbons," Craighead said. "Rather, any discussion about energy is essentially a discussion about the much larger picture of survival, opportunity, and community."
The oil and gas industry is no stranger to challenges and uncertainties, Schlumberger's Kibsgaard said.
The industry is putting a lot of effort into advancing the engineered fluid systems. "If you look at the consumption of water in U.S. based fracking, a lot of it has to do with the fact that these are what we call "slick water" fracs.
"This is water and it's sand, so in order to make sure that the sand stays in suspension we need a high rate and a high velocity and we also need a high pressure to be able to frac," he said.
Other highlights during the course of the conference included a special breakfast session entitled "Financing the Change" delivered by H.E. Abdullatif A. Al-Othman, governor and chairman of the board of directors at Saudi Arabian General Investment Authority (SAGIA). The session addressed how the oil and gas industry can manage and finance itself in light of forecasts that approximate 15 trillion dollars will be spent in the next 10 years to meet expected future oil and gas demand.
Tech Talks
Technology has played an important role in the development of hydrocarbon resources, and has made the unconventional resources an economically viable source of energy. Recent examples of technologies include horizontal and multi lateral wells, 4D seismic and advanced fracturing techniques.
Panelists at the technology required to unlock unconventional resources agreed that a game-changing area is hydrocarbon resource development that optimizes the application of technology in unconventional gas including shale gas.
The Exhibition
More than 300 companies from 30 countries attended the MEO 2013 exhibition, which covered all areas of the upstream oil and gas industry, including production, reservoir management, drilling, completions, measurement systems, geology, geophysics, automation, transportation, health and safety, and information technology.
Generated by readers, the comments included herein do not reflect the views and opinions of Rigzone. All comments are subject to editorial review. Off-topic, inappropriate or insulting comments will be removed.