Legislation Targets Mandates for Water Recycling in Oil, Gas Industry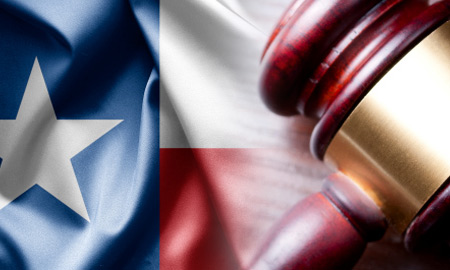 Legislation introduced last week into the Texas Legislature mandating the recycling of produced and flowback water from hydraulic fracturing operations mark the most recent efforts by lawmakers to make water recycling mandatory.
With Texas' population expected to reach 46.3 million people over the next 50 years, drought conditions over the past three years and water shortages over the past five years, oil and gas and other industries that consume a significant amount of water have been scrutinized by the public, environmental groups and government officials. Texas does not have enough existing supplies today to meet demand for water in times of drought, according to Texas' State Water Plan.
Concerns about water usage have grown in recent years not only in Texas, but communities across the United States, said Gabriel E. Eckstein, an attorney with the law firm Sullivan & Worcester and a professor specializing in water, environmental, natural resources and international law at Texas Weslayan University School of Law in Fort Worth, in an interview with Rigzone. In recent years, a host of water-related bills from the construction of new dams to aquifer storage to water recycling have been introduced to the state legislature, Eckstein commented. Major discussions have also taken place to use money from the state's Rainy Day Fund as seed money for infrastructure to meet Texas' future water supply needs.
The surge in exploration and production and unconventional resources in the Eagle Ford and other shale plays in Texas has created concerns in recent years over the amount of water being used in hydraulic fracturing and hydraulic fracturing's impact on local water supplies. The hydraulic fracturing process involves injecting a mixture of water, sand and chemicals into a well at high pressure to create fissures to release oil and gas deposits. Water usage varies on the size and conditions of the shale formation, with Haynesville shale requiring close to 8 million gallons per well, followed by the Eagle Ford play at 5 million and Barnett shale at over 4 million gallons.
From 2008 to 2011, total water used in hydraulic fracturing in Texas grew from 36,000 in 2008 to 81,500 acre-feet in 2011, according to "Oil and Gas Water Use in Texas: Update to the 2011 Mining Water Use Report". In 2011, the oil and gas industry used 102,500 acre-feet of water, including approximately 81,500 acre-feet for hydraulically fracturing wells and approximately 21,000 acre feet for other oil and gas industry purposes.
Water used in oil and gas exploration, development and extraction and for mining represented 1.6 percent of Texas' total water use, while irrigation and municipal water use collectively represented 82.8 percent of water use in the state, according to the Texas Water Development Board's 2012 State Water Plan. However, in the Eagle Ford shale region, mining accounts for 6.5 percent of water demand; that demand is expected to increase by 26 percent from 2010 to 2060 for the region, according to Luke Metzger, head of Environment Texas.
1
2
3
4
View Full Article
Generated by readers, the comments included herein do not reflect the views and opinions of Rigzone. All comments are subject to editorial review. Off-topic, inappropriate or insulting comments will be removed.