Is Tunisia the New Hot Spot for Energy Investors?
by James Stafford
|
Oilprice.com
|
Wednesday, April 10, 2013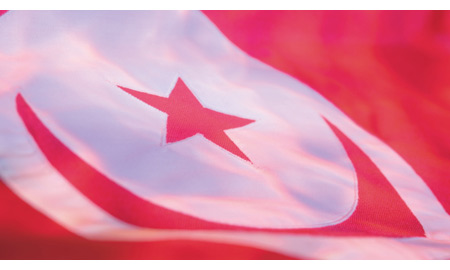 Until recently Tunisia was considered to be a minor league and relatively underexplored venue in Africa's rapidly expanding oil & gas scene. This situation has quickly changed with new bid rounds and forced relinquishment creating an opportunity for new companies to come in.
Major American E&P companies like Shell have jumped at the opportunity to acquire ground that had been dominated for decades with little to no work conducted, mostly by European State oil & gas companies in this former French protectorate. For the first time major spending has been committed to test Tunisian basins which are arguably equally prolific as those in neighboring environments with more work performed, such as Libya.
Tunisia is now in focus for investors because exploration is increasing within the producing Pelagian Basin, which leads us to ask the following questions:
Should Tunisia now be on energy investors watch list?
Is Shell just the start of "big oil" making inroads into the country? And which are the plays that people should be watching?
To help us look at the developing situation in the region we managed to speak with oil industry veteran John Nelson.
John Nelson is CEO of Canadian-listed Africa Hydrocarbons Inc. (NFK). A veteran geologist, Nelson spent much of his career in East and Central Africa—much of it for Mobil Oil—studying regional and mapping rift basins at a time when no one else was shopping around in Africa's interior. Over his 27 years in the industry, Nelson has also had junior E & P experience, recently serving as CEO for Lion Energy Corp., which was bought out by Africa Oil Corp (AOI) in 2011 as a way for AOI to gain access to their impressive Kenyan land package that John had put together.
Africa Hydrocarbons Inc has a 47.5% interest in the Bouhajla Block, located onshore Tunisia and surrounded by major Shell Oil.
In an exclusive interview with Oilprice.com, Nelson discusses:
What makes Tunisia a great game for the juniors
How Tunisia's geology compares to the East African Rift
What's hot in Tunisia: conventional or unconventional plays?
Why security isn't as grave a concern as one would think
What some of the next great exploration areas will be for juniors
Why it's a lack of capital, not venues that is holding new entrants back
How to mitigate risk in Somalia
Why Ethiopia may be about t o see its first major discovery
Why things are moving—but slowly—in Eritrea
How close we are to commercial viability in Kenya
1
2
3
4
5
View Full Article
Generated by readers, the comments included herein do not reflect the views and opinions of Rigzone. All comments are subject to editorial review. Off-topic, inappropriate or insulting comments will be removed.