BP: Addressing the Skills Gap
by Jon Mainwaring
|
Rigzone Staff
|
Thursday, April 11, 2013
As upstream oil and gas professionals near retirement, many companies in the sector are facing a major shortfall when it comes to the skilled and experienced people they need as the oil and gas industry continues to expand around the world.
The "Great Crew Change" has focused plenty of minds within the upper echelons of the oil and gas industry. Rigzone recently caught up with BP Head of Learning and Development and the firm's VP for Upstream Resourcing Julia Harvie-Liddel to find out how BP plc is tackling a widening skills gap within the industry.
BP is one company that has recognized the need to take a proactive approach to training in order to obviate the skills gap challenges that it might face. Indeed, the company recently commissioned a survey among oil and gas professionals in several countries that showed that training and development is not just about ensuring your staff has the skills and experience to perform their jobs; more than half of the 773 people surveyed said they would consider leaving an employer over insufficient training and development!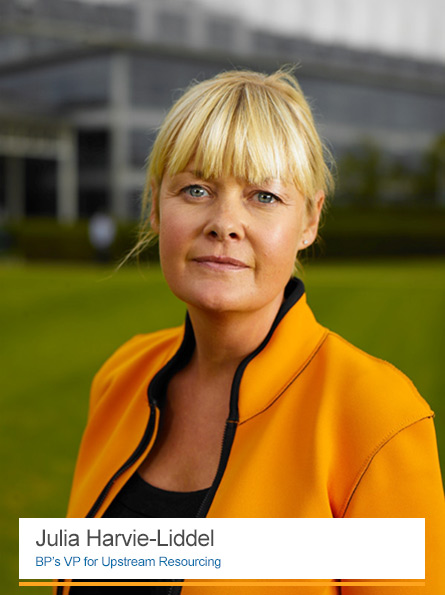 In a recent interview with Rigzone, BP Head of Learning and Development Don Shoultz was quick to highlight that BP, for a long time, has had a Challenger Program in place that is designed to equip its employees for their first three years with the company.
"We like it and we think it has good branding for recruiting as well. So we are pretty satisfied with that," he said.
But while an employee who has three or four years of experience might be more than capable of doing a particular job within upstream oil and gas, he may not have the same capabilities as a 25-year employee who has experience gained from all around the world.
How quickly an oil and gas professional with a few years of experience gets to the same level of competence as the typical 25-year employee is often an arbitrary process, depending very much on his or her relationship with supervisors. So BP decided to take steps to help expedite this development.
1
2
3
4
5
6
View Full Article
Generated by readers, the comments included herein do not reflect the views and opinions of Rigzone. All comments are subject to editorial review. Off-topic, inappropriate or insulting comments will be removed.
RELATED COMPANIES