Chesapeake to Keep Stake In FTS After Value Tumbles
by Dow Jones Newswires
|
Ryan Dezember
|
Monday, April 08, 2013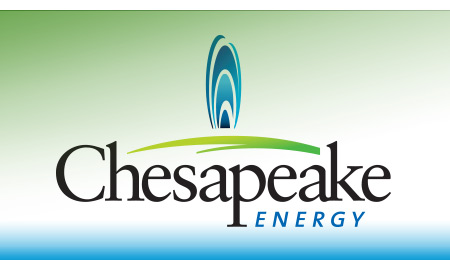 Not long ago Chesapeake Energy Corp. touted its stake in hydraulic-fracturing company FTS International as a $2 billion plum. Chesapeake planned to sell the stake to help shore up its balance sheet amid slumping natural-gas prices.

Lately, however, FTS, carrying a heavy debt load, has seen its valuation plummet as gas drilling slowed, turning the company into a drag on the balance sheets of Chesapeake and FTS's other owners. Last year, they had to pony up $360 million to keep FTS from tripping conditions tied to debt that helped fund its 2011 buyout by a group of private-equity investors.

Now, after two years of telling investors it was looking to cash in its FTS investment, Chesapeake has no immediate plans to market the stake, according to a person familiar with the company's plans.

Chesapeake's acting chief executive, Steven Dixon, told investors last week the Oklahoma City company is seeking to reach its divestitures goal of up to $7 billion in asset sales by selling portions of oil fields that it doesn't have the time or money to explore. So far this year Chesapeake, the second-biggest U.S. natural-gas producer, has reached deals for assets worth $1.5 billion. The person familiar with the company's plans says the FTS investment has been profitable for Chesapeake.

The FTS situation isn't typical. Private-equity firms and other large investors have pumped more than $30 billion into the chronically cash-hungry oil-and-gas business since the start of 2011, according to Dealogic, trying to capitalize on the North American drilling boom. And in the last decade, many private investors have turned big profits in the energy patch. FTS, however, offers a cautionary tale of making debt-fueled bets in the boom-and-bust energy business, where company values can rise and fall swiftly.

Two years ago FTS, then known as Frac Tech International, was a rising star among energy companies. As one of the leaders in hydraulic fracturing, or fracking, the Forth Worth, Texas, company benefited from strong demand as energy producers rushed to crack open fuel-bearing shale deposits. Chesapeake, which now owns 30% of FTS, was an early investor and is the company's top customer.

In May 2011 a group including Singapore's state investment company, Temasek Holdings Pte. Ltd., and Asian private-equity firm RRJ Capital acquired a 70% interest in FTS amid the most-profitable stretch in the company's history. The firms paid with $2.45 billion cash and $1.5 billion in debt, a deal that valued FTS at about $5.7 billion.

FTS's fortunes soon soured as its costs rose, customers cut back on drilling and competition grew. Since last summer, FTS has seen its credit ratings cut, parted ways with its chief executive, withdrew plans for an initial public offering of stock and asked its investors for cash. Its recent financial results value the company at less than its debt, bankers and analysts say.

FTS said in late March that it had a loss of about $30 million in 2012 as revenue fell and interest expenses rose 39%. It reported net income of about $644 million in 2011. Meanwhile, earnings before interest, taxes, depreciation and amortization, or Ebitda, fell to about $242 million in 2012, down from about $897 million in 2011. Those Ebitda results value FTS below its current debt level of about $1.5 billion, according to the multiples of earnings at which similar companies trade, bankers and analysts say.

At that valuation, Chesapeake's stake in FTS would be worth less than $1 billion.

The "aggressive buyout financing left the company with an above-average debt load relative to the extreme volatility" of the fracking industry, Standard & Poor's, the credit-ratings firm, said in a recent note.

In a statement to The Wall Street Journal in late March, FTS said its financial health "has improved over the last 12 months" as it reduced its debt from more than $2 billion at the time of the 2011 buyout. FTS also said it has "excellent liquidity" and that a recent rise in the prices of its publicly traded debt show "investors have a favorable impression of our company and of our recent improvements."

FTS was founded in 2002 in Cisco, Texas, near the birthplace of shale drilling, by brothers Dan Wilks and Farris Wilks. Sons of a bricklayer, the brothers created FTS to service oil and gas wells in which they owned interests. The 2011 buyout vaulted the Wilks brothers, who also own a construction company, into the ranks of America's wealthiest.

The year before the buyout, FTS Chief Executive Marcus Rowland, who had for two decades prior been Chesapeake's chief financial officer, was taking home one of the richest compensation packages in corporate America. At $24.4 million in 2010, Mr. Rowland was paid more than any executive at a publicly traded U.S. energy company--including Exxon Mobil Corp., whose CEO, Rex Tillerson, received compensation valued at about $21 million that year.

Early last November, FTS said Mr. Rowland retired, effective immediately. He was replaced by a Temasek executive, Greg Lanham, who previously worked for Anadarko Petroleum Corp.

Two weeks later, FTS pulled plans for its IPO, which was aiming to raise more than $1 billion. It gave no reason for the move in a securities filing.

In filings over the past year, including one late last month, FTS has blamed its troubles on less drilling by natural-gas producers, which saw prices for the commodity hit 10-year lows last year amid a supply glut. It has also cited higher prices for materials used in fracking, such as guar, and a flood of competition.

The company has responded by moving crews and equipment from places like Louisiana, where natural-gas drilling has slowed, to south Texas and other areas, where fracking for more lucrative oil has remained brisk.

FTS said late last month that it set a company record in March for the number of jobs it completed.
Isabella Steger contributed to this article.
Generated by readers, the comments included herein do not reflect the views and opinions of Rigzone. All comments are subject to editorial review. Off-topic, inappropriate or insulting comments will be removed.
RELATED COMPANIES
Company: Chesapeake Energy Corporation
more info