GE to Acquire Lufkin Industries for $3.3B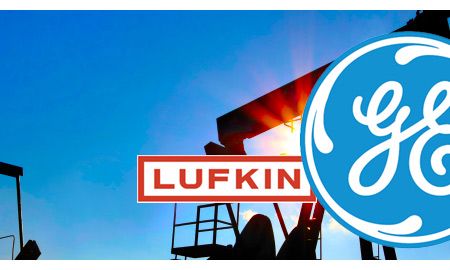 GE Oil & Gas will expand its artificial lift services beyond electric submersible pumps (ESP) and strengthen its turbomachinery supply chain by acquiring U.S. based artificial lift provider Lufkin Industries Inc. for approximately $3.3 billion, or $88.50/share.
"Advanced technologies, combined with new drilling practices, are revolutionizing the oil and gas industry," said GE Oil & Gas President and CEO Daniel C. Heintzelman in a statement. "The artificial lift segment is at the heart of critical changes that are helping producers maximize well potential – which translates into increased output at lower operational cost."
Following the acquisition's close, GE will offer rod lift, gas lift, plunger lift, hydraulic lift, progressive cavity pumps and a sophisticated array of well automation and production optimization controls and software. The ESP category of artificial lift is the only lift segment in which Lufkin does not currently compete.
Artificial lift, which is used in 94 percent of the approximately 1 million oil-producing wells worldwide, helps lift hydrocarbons to the surface. GE Oil & Gas entered the lift business in 2011 when it acquired Wood Group's well support division, which gave the company a strong presence in ESPs.
The double digit growth anticipated in the artificial lift sector in the next decade spurred GE Oil & Gas' decision to acquire Lufkin. The acquisition of Lufkin is a natural gas fit GE Oil & Gas' oil, gas and power generation business, said Eric Gebhardt, vice president of engineering for GE Oil & Gas, in a conference call with reporters Monday. Lufkin's technologies also are a natural gas fit with the technologies GE will be researching at its new global research center in Oklahoma City. GE unveiled plans to build the new research center last week.
The acquisition will allow GE Oil & Gas to further utilize Lufkin's technologies and expertise for its customers. Lufkin has been supplying GE Oil & Gas with turbo gearing and specialty bearings products.
GE Oil & Gas' acquisition will allow Lufkin to realize its strategic objectives for expanding its portfolio and global platform, allowing Lufkin to reach global customers much faster and more effectively than Lufkin could have done as a standalone company, said Lufkin President and CEO John F. "Jay" Glick in a statement.
Lufkin has approximately 4,500 employees in over 40 countries.
Barclays Capital analyst James C. West views the acquisition as further confirmation of the strong secular growth tailwinds of the artificial lift business, particularly rod lift's leverage to the oil shale revolution in North America.
"Weatherford controls the largest share of the artificial lift market and we think the acquisition reinforces the value of Weatherford's artificial lift business," West said in a statement.
The acquisition is expected to close in the second half of 2013.
Generated by readers, the comments included herein do not reflect the views and opinions of Rigzone. All comments are subject to editorial review. Off-topic, inappropriate or insulting comments will be removed.