Brazil's ANP: 71 Firms Show Interest in Oil Exploration License Auction
by Dow Jones Newswires
|
Jeff Fick
|
Thursday, April 04, 2013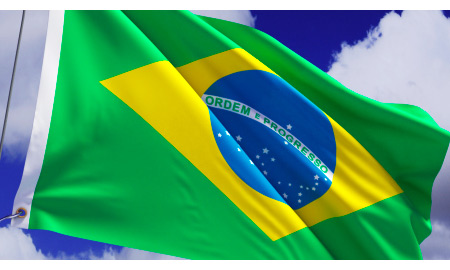 RIO DE JANEIRO - Brazil's National Petroleum Agency, or ANP, said Thursday that 71 companies had submitted paperwork to qualify for an auction of new licenses to explore for oil and natural gas that's set for May 14-15.
The fresh round of bidding is expected to generate a surge in activity across Brazil's oil industry, which was running out of areas to explore in the absence of concession auctions. Oil companies had warned that exploration could dry up as early as 2015 without new sales of exploration acreage.
Many of the world's largest oil companies from 18 different countries submitted documents by the ANP's deadline, including Exxon Mobil Corp., Chevron Corp. and BP PLC, the regulator said. Nineteen Brazilian firms dominated the list, including state-run energy giant Petroleo Brasileiro SA, or Petrobras, entrepreneur Eike Batista's OGX Petroleo e Gas Participacoes, and startup HRT Participacoes em Petroleo.
The ANP will now decide which of the 71 companies presented the correct documentation to qualify for the auction, a process that could take several weeks, an ANP spokesman said. The next deadline companies face is April 26, when financial guarantees for potential bids must be submitted to the regulator.
The ANP had published a preliminary list on March 26 with 60 companies on the list.
The 11th bidding round will put 289 oil and natural gas exploration blocks up for sale on May 14-15, Brazil's first such concession auction since December 2008. The auction is the first of several sales of exploration acreage set to take place in Brazil this year, including the first sale of subsalt exploration acreage under new production-sharing agreements.
Billions of barrels of oil have been discovered in the subsalt region, where oil and natural gas were found trapped deep beneath the ocean floor under a thick layer of salt. Unconventional oil and natural gas concessions, the same type of shale and tight gas acreage that sparked an oil-industry revolution in the U.S., are also expected to be sold this year.
Generated by readers, the comments included herein do not reflect the views and opinions of Rigzone. All comments are subject to editorial review. Off-topic, inappropriate or insulting comments will be removed.
RELATED COMPANIES