Arkansas Attorney General Opens Investigation Into Pipeline Spill
by Dow Jones Newswires
|
Alison Sider
|
Tuesday, April 02, 2013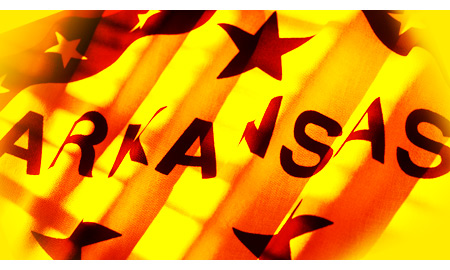 The Arkansas Attorney General's office is opening an investigation into the causes of an ExxonMobil Corp. pipeline rupture that spilled thousands of gallons of oil into a small town neighborhood last week and forced the evacuation of more than 20 homes.
In a letter to Exxon, Attorney General Dustin McDaniel said the probe will determine whether the oil giant may be liable for the consequences of the spill under the Arkansas Water and Air Pollution Act and other laws.
"There are many questions and concerns remaining as to the long-term impacts, environmental and otherwise, from this spill," he wrote Tuesday, asking the company to retain all its documents and data relevant to the spill and cleanup effort.
On Friday, Exxon's Pegasus Pipeline, a 95,000 barrel-a-day conduit that was carrying heavy Canadian crude from Illinois to the Texas Gulf Coast, leaked into a neighborhood of Mayflower, Ark., about 25 miles northwest of the state capitol of Little Rock.
The cause of the spill is still unknown. Exxon spokeswoman Rachael Moore said Tuesday that the company will "cooperate fully" with any investigation. The company plans to excavate and remove the affected section of pipe to take a closer look. Early this week, oil was still being removed from streets and yards and some residents were still unable to return to their homes.
In an interview, Mr. McDaniel declined to speculate on the total cost of the spill, but he said the state's claims could include damages to groundwater and surface impacts including lost tourism dollars from nearby Lake Conway and the impact to local businesses.
Drawing a parallel to BP's payments to businesses affected by the 2010 Deepwater Horizon disaster in the Gulf of Mexico, though on a "much, much smaller scale," Mr. McDaniel said he had communicated with attorney generals in Mississippi and Louisiana about their states' responses to oil spills.
"It's certainly the first time since I've been attorney general that I've had to take this kind of action with this kind of environmental incident," he said. "On a much, much smaller scale than what we saw BP have to pay in the Gulf, if businesses or the economy, in addition to our natural resources, were damaged by the rupture in the pipeline, then obviously it's going to be incumbent on the attorney general's office" to explore the state's options, Mr. McDaniel said.
Mr. McDaniel said the state attorney general's office and the state Insurance Department would assist homeowners with their private claims against Exxon if needed.
Generated by readers, the comments included herein do not reflect the views and opinions of Rigzone. All comments are subject to editorial review. Off-topic, inappropriate or insulting comments will be removed.
RELATED COMPANIES