Contractors Feast on Australian Projects
by Ben Creagh
|
Rigzone Contributor
|
Thursday, March 28, 2013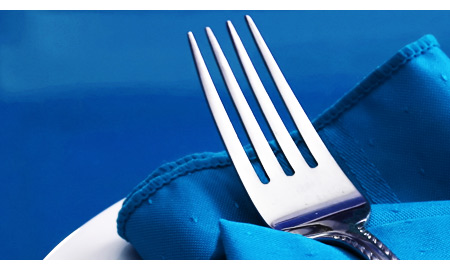 Australia's major resources services contractors targeting the local oil and gas sector are taking advantage of the rapid growth being experienced in the industry.
Major new developments around the country continue to provide a wide range of opportunities for contractors such as Monadelphous, Leighton Contractors, Clough Ltd. and Laing O'Rourke.
Chevron's Gorgon and Wheatstone LNG projects, the Woodside Petroleum Ltd.-operated North West Shelf project, the Browse LNG project joint venture and Royal Dutch Shell plc's Floating LNG project have created a surge in demand in Western Australia for high-scale contracting services.
In Queensland, developments include QGC Pty. Ltd.'s Curtis LNG project, Arrow Energy Ltd.'s LNG plant project, the Australian Pacific LNG joint venture and Santos Ltd.'s Gladstone LNG project, while in the Northern Territory, Inpex Corp. has started development on the Ichthys project.
Monadelphous has experienced a strong run of contract wins on both sides of Australia around these developments, helping the company deliver record revenue and profits.
The Perth-based company has already won almost $1.04 billion (AUD 1 billion) in new contracts or contract extensions this Australian financial year, with a large percentage of those awards in the oil and gas sector.
In particular, Monadelphous has added strength to its positioning as a leading maintenance services provider in the oil and gas market, where it has recently secured two significant LNG contracts.
"With the award of these new contracts Monadelphous is providing long-term maintenance services to all of Australia's existing on-shore LNG plants," Rob Velletri, Monadelphous managing director, said in a conference call.
"The new long-term maintenance and shut-down services contract with Woodside at the Karratha gas plant in WA, the largest onshore LNG plant in Australia, is a strategic milestone for the company.
"Monadelphous also entered into its first long-term LNG maintenance services contract with QGC for its new LNG plant."
In October 2012, the company was awarded the maintenance contract, worth about $156 million (AUD 150 million), at the Karratha gas plant.
The contract, which started in January for an initial term of three years with the option of two one-year extensions, involves the provision of maintenance and shutdown services.
Monadelphous's contract with coal seam gas company QGC at the Curtis LNG plant, worth $83 million (AUD 80 million), started in January for an initial 6.5-year term.
The company will provide multidisciplinary core maintenance and shutdown services to support the operations phase of the plant, currently under construction at Curtis Island.
Monadelphous has also consolidated its relationship with Chevron Australia after signing a one-year extension to its facilities management services contract at the Gorgon project.
Worth about $135 million (AUD 130 million), the contract is for the operation and maintenance of construction facilities and utilities on Barrow Island.
Leighton Contractors' involvement with Australia's major developments has grown through a series of related contracts won at INPEX's Ichthys project.
In January, Leighton, which holds an oil and gas contract portfolio worth in excess of $4.68 billion (AUD 4.5 billion), was awarded a $960 million (AUD 923 million) contract to undertake Ichthys' onshore LNG facilities main civil works.
The project involves delivering the main civil infrastructure required for the LNG facilities, including piling, foundations, trenching for pipes, cable, sewers and drainage, roads, paving, electrical and instrumentation cabling.
This win added to Leighton Contractors' services division being awarded a four-year, $291 million (AUD 280 million) operations and maintenance contract by JKC Australia for the Ichthys temporary site facilities.
In October 2012, Leighton Contractors was also awarded a $131-million (AUD 126-million) engineering, procurement and construction (EPC) contract by JKC for one of the building packages at Ichthys.
At the Chevron Corp.-operated Gorgon project, the value of Leighton Contractors' contract to deliver the civil and underground works package was increased by $1 billion (AUD 975 million) to an estimated value of $1.86 billion (AUD 1.789 billion).
Leighton said the new estimated value reflected an increased and amended scope of works to provide better flexibility to deliver the package in a more efficient and timely way.
Perth-based Clough has grown its portfolio of oil and gas contracts to more than 20 this financial year.
Clough's energy portfolio across Australia features Chevron's Gorgon and Wheatstone projects, INPEX's Ichthys, Santos' Gladstone and QGC's Curtis.
The company's contract wins include an extension worth more than $20.8 million (AUD 20 million) for its Clough AMEC joint venture for the provision of engineering services to Chevron's oil facilities off the north-west of Australia, and a contract for its joint venture with Transfield Services for construction work as part of QGC's Curtis project.
Kevin Gallagher, Clough chief executive officer and managing director, said the company's outlook had never been stronger with a record order book and strong tender pipeline.
He explained that Clough's oil and gas clients were searching for contractors that could provide enhanced productivity.
"Clough is responding with a number of productivity initiatives," Gallagher said in a conference call.
"Our aim is to set the benchmark for productivity - we aim to do this by establishing the metrics and systems to provide real-time reporting on productivity performance and enable early detection and intervention where we have productivity issues."
Laing O'Rourke, a Perth-based privately-own engineering company, secured a major structural engineering and civil works contract with Bechtel Corp. on the Chevron-operated Wheatstone project.
The company said it would provide more than $520 million (AUD 500 million) in civil structural engineering and construction with the contract.
Wheatstone, situated 7.5 miles (12 kilometers) west of Onslow in the Pilbara region, will consist of two LNG trains with a combined capacity of 8.9 million tonnes per annum and a domestic gas plant.
David Stewart, Laing O'Rourke chief executive officer, said the company was "engaged on almost every one of Australia's major oil and gas projects – and can provide self delivered, construction and engineering services at each link of the gas export chain".
Generated by readers, the comments included herein do not reflect the views and opinions of Rigzone. All comments are subject to editorial review. Off-topic, inappropriate or insulting comments will be removed.