Eagle Ford Impact on South Texas to Keep Growing
|
Wednesday, March 27, 2013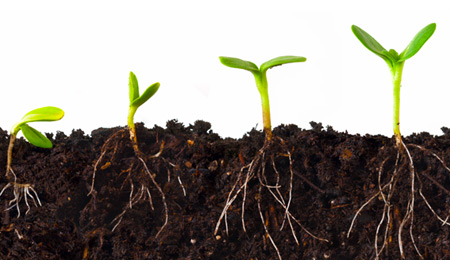 Eagle Ford shale play activity in 2012 had an economic impact of $46 billion and supported over 86,000 jobs in the 14-county area in South Texas where Eagle Ford activity is more active, counties in South Texas, according to a report from UTSA's Center for Community and Business Research (CCBR).
The new study includes a 2012 update of direct, indirect and induced economic impacts by county in the 14-county and 20-county regions of the Eagle Ford shale. The report also provides a more comprehensive analysis of the economic impact in the Eagle Ford in regards to construction projects completed in 2012, crude oil transportation infrastructure, impacts on Texas Gulf Coast, impacts on Texas high education, innovations and advancements in natural gas applications, increases in county sales taxes, and pipeline construction costs.
The Eagle Ford shale's economic impact on South Texas in 2022 is estimated to grow to over $61 billion and support 89,000 jobs, according to the CCBR's latest study. The latest study released by CCBR focuses specifically on the impacts of 14 counties that are most active in the Eagle Ford play. These include Atascosa, Bee, DeWitt, Dimmit, Frio Gonzales, Karnes, La Salle, Live Oak, Maverick, McMullen, Webb, Wilson and Zavala.
Other impacts of Eagle Ford activity on the 14-county region include:
Roughly $3.3 billion in salaries and benefits paid to workers
Over $800 million in local government revenues
State revenues including severance taxes are estimated at around $374 million
Over $22 billion in gross regional product (value added) impacts
However, significant activity beyond Eagle Ford exploration and drilling is occurring in six adjacent counties and are included in the analysis: Bexar, Jim Wells, Nueces, San Patricio, Uvalde and Victoria. In the larger 20-county area, Eagle Ford activity created over $61 billion in economic impact and supported 116,000 jobs last year. In 2022, the Eagle Ford's economic impact is estimated to grow to over $89 billion and support 127,000 jobs.
The Eagle Ford's impacts on the larger 20-county region in South Texas include:
$3.69 billion in payroll
$28.43 billion in gross regional product (value added)
$1.01 billion in total local revenues
$1.24 billion estimated state revenue
Out of the top 10 industries within the Eagle Ford play in 2022, oil and gas extraction, support activities for oil and gas operations and drilling oil and gas wells will rank among the top three industries. The oil and gas extraction industry will have a total output of approximately $32 billion in 2022.
The CCBR in May 2012 released a study of the economic impact of the Eagle Ford which focused on production, drilling and related activities. In October 2012, the "Eagle Ford Shale Impact for Counties with Active Drilling" report provided a detailed image of challenges and opportunities emerging from drilling and production activities in South Texas.
CCBR also released in October of last year the report, "Workforce Analysis of the Eagle Ford Shale", which analyzed the impact of the Eagle Ford shale on the workforce of 20 South Texas counties and focused on occupational and workforce impacts including short term and long term effects on the region's workforce.
Generated by readers, the comments included herein do not reflect the views and opinions of Rigzone. All comments are subject to editorial review. Off-topic, inappropriate or insulting comments will be removed.