Lebanese Geology Promises Offshore Oil Bonanza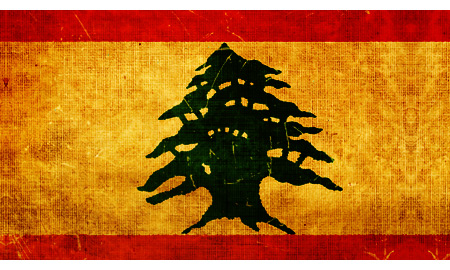 The Levant Basin in the Eastern Mediterranean has already been proven as a hydrocarbon system thanks to major gas discoveries in both Cypriot and Israeli waters. Now the Republic of Lebanon is getting in on the act by opening up its offshore waters to oil and gas explorers.
Lebanon's deepwater area off its coast in the Eastern Mediterranean covers more than 7,600 square miles and offers a variety of unexplored hydrocarbon plays. However, while gas appears to be predominant in the southern part of the Levant Basin, offshore Israel, there is evidence to support the view that there might be plenty of oil resources in the waters of Israel's northern neighbor.
Recently, the Petroleum Administration of the Republic of Lebanon held a seminar to promote pre-qualification for the first ever Lebanese offshore licensing round. Held on March 7 in London, and attended by Rigzone, this was the only formal event planned by the Petroleum Administration ahead of the March 28 deadline for pre-qualification.
Delegates from a variety of oil and gas companies – including majors such as Chevron Corp. and Repsol S.A. – were treated to an exposition on the geology of the region, and got further details from the Petroleum Administration itself on the forthcoming licensing round.
According to one of the presenters, Dr. Neil Hodgson, an exploration geology specialist at seismic imaging firm Spectrum ASA, offshore Lebanon represents an enticing frontier exploration zone.
"It's not many times in your career that you come across a basin that is completely untouched and yet is incredibly prospective," Hodgson said.
"One of the exciting things about this particular basin is that the acreage offshore has never been licensed before. And this is the first chance that the industry has got to discover the wealth and the hydrocarbon promises that lie offshore."
Hodgson pointed out that oil and gas companies who get involved in offshore Lebanon will also benefit from a lot of 3D seismic data that has already been acquired.
"It's very rare that you have 70 percent of a basin covered by 3D seismic before there's even a single license block. That's something very clever that the Lebanese authorities have arranged so that the industry will have 3D seismic when they acquire blocks. So, instead of acquiring seismic before they drill, they can move very, very rapidly into a drilling phase," he said.
One of the key factors that make offshore Lebanon enticing for explorers is that its geology is different to that found elsewhere in the Levant Basin.
While Cyprus and Israel saw giant gas discoveries such as the Aphrodite field (estimated to hold up to nine trillion cubic feet of gas) and Tamar (eight trillion cubic feet), offshore Lebanon promises large oil fields as well as gas.
"The wells that were discovered in the southern Levant Basin discovered dry gas and they discovered dry gas in the early Miocene. But as you come offshore to the north and you go into the Lebanese acreage in the northern Levant Basin the basin gets deeper, the source rocks become more mature and it becomes an oil-prone basin as well as a gas-prone basin," explained Hodgson.
Oil Seeps All Along the Coast
The early Miocene sands in the Levant Basin come from Nile Delta, according to Hodgson. Sands from the early Miocene period were transported long distances to the basement floor and dumped along what is known as the Levant Ramp – a steep change of dip on the basement floor. Channel systems, like gutters, run along the southern Levant Basin, which means the sands have distributed into large fans in the northern Levant Basin.
"And so the mass of sands is in the northern Levant Basin offshore Lebanon, rather than the southern Levant Basin, where the gas discoveries were made. It's quite unusual … but all of these discoveries here [in the southern Levant basin] – Tamar, Leviathan and Aphrodite – have relatively thin reservoirs. They have several hundred meters of reservoirs, which is pretty good, but it's not as good as you are going to find when you go into the northern Levant Basin offshore Lebanon because the reservoir there will be a thousand meters thick. At least three times as thick as you find with the reservoir to the south," Hodgson said.
The source rock offshore Lebanon is mature and buried deep enough for oil generation, Hodgson explained.
"In Tamar, we have biogenic gas – gas produced by biogenic action, not thermally produced … That's because this source rock is not buried deep enough, whereas in the northern Levant Basin it is buried deep enough and there's so many studies now that come together to demonstrate that," Hodgson said.
"From the study that we did, we could see that the source rock under Tamar/Leviathan was not mature, whereas the source rock here in the northern Levant Basin offshore Lebanon is mature and it is mature for the production of oil."
Meanwhile, more evidence for oil plays offshore Lebanon exist in the form of oil seeps that can be seen all the way along the coast of Lebanon. The reason for these seeps running up the coats is a kilometer-thick sequence of salt that no oil can get through.
The oil "migrates up and hits the base of the salt and then wriggles along the base of the salt until it can find a way out. And it finds a way out at the edge of the salt, which is all the way up the coast," Hodgson explained.
One 769-square mile (2,000-square kilometer) area that Spectrum has acquired 2D seismic data over suggests a number of structures that hold up to 20 trillion cubic feet of gas (or their oil equivalent), according an example presented by Hodgson.
License Blocks Already Prepared
After some political infighting within Lebanon, which delayed the original pre-qualification process for international companies that want to get involved in the country's first offshore licensing round, Lebanon has now set a March 28 deadline for pre-qualification. However, that could still be extended by a couple of weeks according to Wissam Zahabi, the head of Lebanese Petroleum Administration's economic and finance department, who also presented at the London seminar.
Three weeks will be taken to assess the license applications before the licensing round officially begins May 2. The round will last six months and close Nov. 4.
The Lebanese government is to opt for a royalty charge rather than have the state itself take part in the licensing round, Zahabi explained.
"There's an option in the law, but we will not have this state participation. We don't have the entity to manage this," Zahabi said. "So there will be no state participation, we will have royalty on gas, which is flat, and royalty on oil which is progressive and related to production. I will not give the figures now."
Meanwhile, Zahabi said that the various license blocks that Lebanon will put up for auction will be revealed soon.
"We have already prepared them," he said. "How many blocks we shall award we don't know. We are still working on our licensing strategy."
Zahabi outlined a few of the terms of the licenses:
The licenses will include an exploration phase of up to 10 years and a production phase that will last up to 30 years.
Each exploration block must have at least three companies participating in the license. Firms participating should be joint stock companies.
Operators of a license should have total assets of $10 billion and should previously have had operatorship of at least one petroleum development in water depths in excess of 500 meters (1,640 feet).
Non-operating participants should have already established petroleum production elsewhere and have at least $500 million of total assets, although joint ventures of companies that have combined assets of more than $500 million will also be acceptable.
Dozens of companies have already expressed interest in Lebanon's first offshore licensing round. The next couple of months will see how many are in the mix for when the country comes to award the licenses in February 2014.
Generated by readers, the comments included herein do not reflect the views and opinions of Rigzone. All comments are subject to editorial review. Off-topic, inappropriate or insulting comments will be removed.