US Energy Secretary Nominee Has Ties to Consultancy
by Dow Jones Newswires
|
Ryan Tracy
|
Thursday, March 21, 2013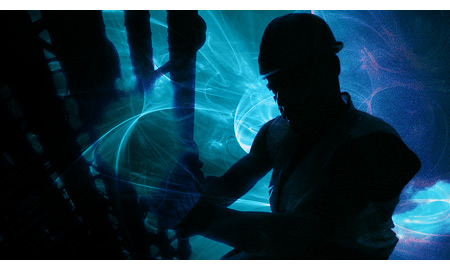 WASHINGTON - President Barack Obama's pick for energy secretary owned shares in an energy consultancy that has worked for government agencies and the oil and gas industry, according to financial filings.
Ernest Moniz, a nuclear physicist who is Mr. Obama's nominee to head the Department of Energy, sits on the board of directors of ICF International Inc., which consulted for the department on the potential of energy-efficient technologies and did a study measuring the benefits of exporting U.S. natural gas for the American Petroleum Institute, an oil and gas industry group.
Mr. Moniz's favorable view of natural gas has made some environmental watchdogs skeptical of his nomination, though a number of environmental groups have praised the choice. His views on natural gas also may help him gain support from lawmakers who support drilling, and his position on the issue fits with that of Mr. Obama, who has touted the newfound U.S. supply of gas as an economic boon.
An ICF spokesman, Steve Anderson, said less than 2% of the company's revenue comes from its oil and gas work and most of the firm's energy work is with utilities. "We do no advocacy work, that's for sure," Mr. Anderson said.
As of June 1 last year, Mr. Moniz owned more than 10,000 shares of ICF, a Securities and Exchange Commission filing shows. The shares would be worth about $277,000 at Thursday's midday price of about $27. Roughly half of the shares vest later this year, the filing said, meaning Mr. Moniz won't be able to sell them until then.
An Obama administration official said Mr. Moniz will follow the path of other cabinet nominees in resigning from the ICF board upon confirmation by the Senate and forfeiting or divesting the shares he owns. He would recuse himself from dealings with ICF, the official said.
Mr. Moniz couldn't be reached for comment.
The Public Accountability Initiative, a nonprofit critical of the natural-gas-drilling industry, issued a report Wednesday saying Mr. Moniz should have more publicly disclosed his and other researchers' ties to the oil and gas industry when rolling out a 2011 Massachusetts Institute of Technology report titled "The Future of Natural Gas." Mr. Moniz oversaw the report as director of MIT's Energy Initiative.
After taking the position on ICF's board in June 2011, Mr. Moniz presented the findings of the report to Congress the following month with a statement that didn't mention funding from the oil and gas industry. The report endorsed unfettered exports of natural gas and said the environmental impacts of extracting gas "are challenging but manageable."
The Public Accountability Initiative said the MIT report "was far from being independent of industry." It said oil and gas companies helped fund the MIT office that wrote it, while several academics who participated served in industry roles.
"It appears that Moniz did nothing to manage or disclose these conflicts of interest," said Kevin Connor, a spokesman for the Public Accountability Initiative.
Victoria Ekstrom, a spokeswoman for the MIT Energy Initiative, said, "The notion that these findings are developed based on anything other than the unbiased research of MIT researchers is false." She said that the MIT report also called for the gas industry to be transparent about its drilling practices and that MIT Energy Initiative researchers are also studying nuclear and solar power.
White House spokesman Clark Stevens said Mr. Moniz's work at MIT "demonstrates his ability to work collaboratively with a wide spectrum of stakeholders on a broad range of energy issues."
As energy secretary, Mr. Moniz would oversee federal research programs and nuclear-weapon stockpiles. He would have a prominent voice in setting the administration's energy policies.
Natural-gas drilling is mostly regulated by other agencies, including the Environmental Protection Agency and the Department of the Interior.
Generated by readers, the comments included herein do not reflect the views and opinions of Rigzone. All comments are subject to editorial review. Off-topic, inappropriate or insulting comments will be removed.