UK Budget: Decom Tax Relief Welcomed by Oil, Gas Sector
by Jon Mainwaring
|
Rigzone Staff
|
Wednesday, March 20, 2013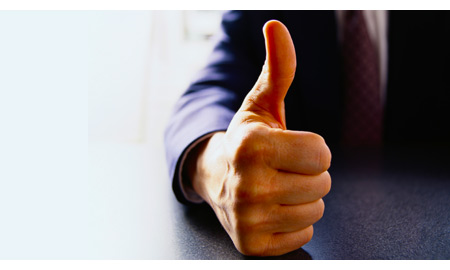 Measures announced by the UK Chancellor in his 2013 Budget to guarantee tax relief on the decommissioning of oilfields on the UK Continental Shelf have been welcomed by the UK oil industry.
Oil & Gas UK Chief Executive Malcolm Webb commented in a statement:
"The industry has been working closely with the Treasury since the 2011 Budget to resolve the long-standing problem of uncertainty on decommissioning tax relief. The measures announced today will for the first time ever give companies the certainty they need over the tax treatment of decommissioning.
"At no cost to the Government, it will speed up asset sales and free up capital for companies to use for investment, extending the productive life of the UK continental shelf."
Decom North Sea (DNS), a forum specializing in UK decommissioning, said the new measures will boost the sector by giving increased certainty, in turn leading to new jobs and investment in new technology. DNS pointed out that decommissioning expenditure in the North Sea is forecast to top $1.5 billion (GBP 1 billion) within a few years.
"The Chancellor's confirmation of tax relief through Decommissioning Relief Deeds will help ease one of the greatest concerns facing the North Sea industry and lead to investment and ultimately more jobs," DNS Chief Executive Brian Nixon said.
"Once assets have been recognized as nearing the end of their economic lives, we believe the Budget will lead to operators being able to move forward with their decommissioning plans, which will in turn help to reassure the hundreds of supply chain companies and encourage them to consider investment in new equipment or tooling or to attract new staff."
Meanwhile, Derek Leith – head of oil and gas taxation at Ernst & Young in Aberdeen, Scotland – pointed out that the announcement would act as a gateway to greater investment in the North Sea, creating an active market that is attractive to companies across the oil and gas industry, from super majors to niche operators.
"Cementing the promise of contracts that guarantee tax relief on costs associated with deactivating and dismantling oilfields during the lifetime of this, and future parliaments, removes another layer of fiscal uncertainty from the UK Continental Shelf and should facilitate the transfer of assets," Leith said.
"Smaller companies that had previously been priced out of potential deals will now be in a position to maximise recovery from existing infrastructure, while larger players will be able to free up capital to fund further exploration and production."
In his Budget, the Chancellor also announced that he would introduce a "generous" new tax regime designed to stimulate early investment in the UK's burgeoning shale gas sector.
The new shale gas tax regime will include a field allowance. Meanwhile, new planning guidance on shale gas projects, along with specific proposals to help local communities to benefit from shale drilling, would follow later in 2013, he said.
"Shale gas is part of the future and we will make it happen," Osborne said in his Budget statement to Parliament.
UKOOG, the industry body for onshore oil and gas operators in the UK, welcomed the new tax regime relating to shale gas. UKOOG Chief Executive Ken Cronin said:
"The proposed taxation measure will be a catalyst for increasing UK drilling activity and thereby attracting new and additional investment. This increased activity will reduce future capital costs in addition to improving the economic threshold for exploitation. UKOOG will take a full part in the proposed consultation process."
UK shale gas specialist Cuadrilla Resources plans to begin hydraulic fracturing (fracking) at sites across the Bowland Basin in northwest England in 2014.
Generated by readers, the comments included herein do not reflect the views and opinions of Rigzone. All comments are subject to editorial review. Off-topic, inappropriate or insulting comments will be removed.