CNPC to Start Oil Production in Afghanistan Soon
by Dow Jones Newswires
|
Simon Hall
|
Wednesday, March 20, 2013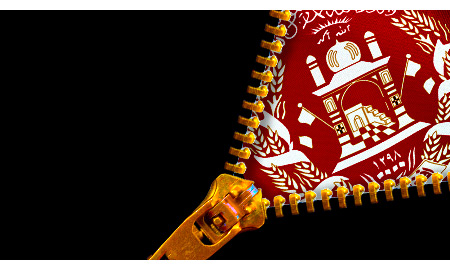 HONG KONG - China's largest oil company is due to start commercial production of crude oil in Afghanistan shortly, heralding a resource boom that could transform the country's economy over the next decade, the country's mining minister said.
Extraction of metals and oil could account for 45% of Afghanistan's gross domestic product by 2024, Minister of Mines Wahidullah Shahrani told The Wall Street Journal Wednesday on the margins of an investment and mining conference where he is meeting potential investors.
Recent surveys have shown Afghanistan to be endowed with rich unexploited assets, but its security situation could be a sticking point for some investors.
Mr. Shahrani's comments follow President Hamid Karzai's accusations this month of U.S. collusion with the Taliban in the war-hit country, at a time when the government is trying to negotiate how many, if any, U.S. and NATO forces will remain after their mandate ends next year.
Nearly all of Afghanistan's recoverable mineral resources, estimated by the U.S. Geological Survey to be worth $1 trillion, are still under the ground, said the minister, who has held the mining portfolio for the past three years.
Output from China National Petroleum Corp. wells in northern Afghanistan will rise from zero now to 25,000 barrels a day by the end of the year, and to 40,000 barrels a day in 2014, with all the crude to be initially exported by truck through one of Afghanistan's northern neighbors, Mr. Shahrani said. The project will require an investment of $600 million, he said.
"The wells are ready for production," he said. "If we complete negotiations with our northern neighbor in the next two to three weeks, then production of the crude will begin with an initial 5,000 barrels" a day, he said.
He declined to identify which of the three northern border countries--Turkmenistan, Uzbekistan or Tajikistan--is involved, describing the talks as "very advanced". And he didn't say whether CNPC intended to move the crude to China.
Further out, Afghanistan's oil output will keep rising, providing enough of the fuel to feed a 44,000-barrel-a-day oil refinery, the country's first, which is due to be completed in two to three years.
Production from the Amu-Darya Basin, where state-owned CNPC and its Afghan partner are working, could be followed by output from the nearby Afghan-Tajik basin, from a consortium comprising Dragon Oil PLC, privately held Kuwait Energy and Turkiye Petrolleri AO, which by May should have finalized terms of an exploration and production agreement, Mr. Shahrani said.
The consortium was awarded two of the 12 blocks at Amu-Darya in December, he said.
"The geological structures there are very promising based on seismic surveys," he said, adding that exploration and test drilling would take several years.
For now, Afghanistan has to import all its fuel, mainly from Central Asia, with this being the country's largest single import item.
From May onward, Afghanistan will put additional oil, iron ore, gold and copper blocks up for international tender, the minister said.
A major obstacle to exports from landlocked Afghanistan is a lack of rail links--the only one at present is a 91-kilometer length to Uzbekistan, which connects to a central Asian network.
In a second phase, a 227-kilometer "trans-Caspian" Asian Development Bank-funded rail link to Turkmenistan, joining it to Turkey and Europe, will be built, the minister said.
Another Afghan coal and copper project is being developed by a Chinese consortium, led by state-run MCC China Metallurgical Group. The project, in Aynak, Logar province, involves building a rail link from Pakistan to Uzbekistan, which will require $4.4 billion to execute. First copper output is slated for 2014, Mr. Shahrani said.
The U.S. Department of Defense has raised major questions about whether the cost of an extensive rail system could be justified on commercial grounds, The Wall Street Journal reported in October.
Meanwhile, the government is in the final stages of talks with an Indian consortium led by the Steel Authority of India Ltd. to develop what the minister said is Asia's largest iron-ore deposit, at Hajigak, in central Afghanistan.
This will require an investment of $12 billion-$14 billion over the next decade and includes power plants as well as an export rail link that the consortium will build, he said.
Contracts are expected to be finalized by May for four major gold and copper projects, he said.
In recent years, extensive regulatory and procedural reforms introduced by the government, including a new mining law adopted in February, have given investors "more confidence about the way they will be treated and the way their investments are going to be properly protected," Mr. Shahrani said.
Foreign investors can take 100% control of projects but are encouraged to bring in local companies, the minister said, noting Afghanistan doesn't have state mining companies because "global experience has shown that in most countries they are not that effective."
"We are heading towards a transition at the end of 2014...heavy investments have been made to enhance the capability of our security forces with the active involvement of NATO and the U.S. government," he added.
Generated by readers, the comments included herein do not reflect the views and opinions of Rigzone. All comments are subject to editorial review. Off-topic, inappropriate or insulting comments will be removed.