Technology Addresses Driver Safety in Oil, Gas Industry
by Karen Boman
|
Rigzone Staff
|
Friday, March 22, 2013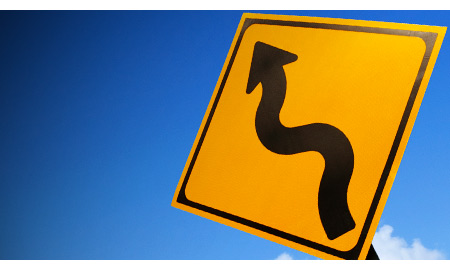 The increase in vehicle traffic associated with the exploration and production boom in plays such as the Eagle Ford and Bakken has the oil and gas industry grappling with the issue of driver safety as workers drive long distances and work odd hours on the job.
To meet this need, Telogis, a California-based provider of cloud-based location intelligence software, in early February began offering the oil and gas industry a comprehensive cloud-based software suite to not only monitor driver behavior in real-time, but provide training for drivers.
The system allows Telogis' oil and gas clients to monitor when drivers employ hard braking, accelerate sharply, speed or fail to wear seat belts, said Geoff Scalf, head of business development for Telogis' oil and gas division, in an interview with Rigzone. Telogis' technology will monitor driver behavior based on a company's safety parameters. A particular driver's behavior can be pinpointed through this technology, as alerts are assembled into driver safety scorecards and enterprise dashboards.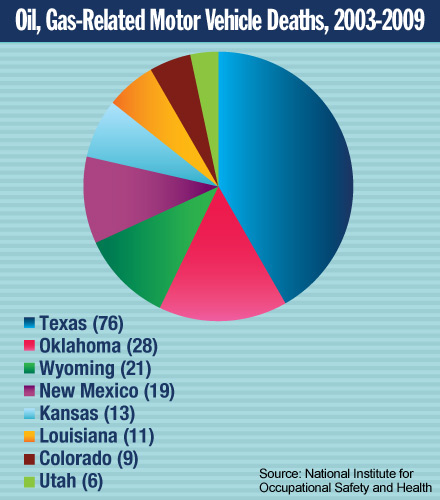 The ability to monitor driver behavior is possible through a location intelligence solution that offers rich diagnostic data. Telogis and Ford began offering this technology in 2011.The system can provide the drivers with immediate feedback on areas of safety that need to be improved, such as telling a driver they need to slow down, and can send alerts to managers immediately. This approach provides for more effective training, Scalf commented.
Telogis can also monitor a vehicle's gas usage and health, alerting a company when maintenance needs to be performed. In the United States, the main thrust behind a company using this type of technology is increasing safety for both drivers and the public, while in Europe, monitoring fuel usage is the primary reason for monitoring vehicle fleets.
Operating efficiencies – such as verifying whether a driver has checked on a well or is going down a road that a landowner does not trucks travelling down – is another advantage presented by Telogis' technology, said Scalf. In the case of roads, some routes may be bonded or allowed certain types and sizes and loads. If a driver goes down such a route, fines can be levied against trucks that are driving where they aren't supposed to go. In parts of the country such as Appalachia, some counties want to keep oil and gas traffic off certain roads that can't support the weight of the traffic.
Telogis can track which roads trucks are supposed to travel down and their speed. A company's ability to prove that the truck and driver and question aren't affiliated with a company can save that company money and possibly help in future lease negotiations.
Fuel usage can also be tracked. Historically, trucks have been left running on idle during stops due to the unreliability of vehicles. However, this sometimes meant that trucks were left running for several hours. Trucks are now more reliable, but the mindset is still in place, Scalf noted. The amount of fuel burned at these times can become a significant cost for a company with large truck fleets.
"Companies can better manage their fuel bills by identifying and reducing idle time and aggressive driving."
The date, time and length of a visit can be tracked, a common practice in the food and beverage business. However, this metric may not accurately reflect operational efficiencies in oil and gas, as the activity log may not tell the whole story.
"Tracking activity can help companies determine not only whether the right driver is doing the job, but whether enough drivers are employed and the right vehicle is being utilized," Scalf commented.
Founded in 2001, Telogis has provided driver monitoring services to a number of industries worldwide, including the food and beverage, telecommunications, and automotive industries. The company is now active in all the major U.S. shale plays, including the Bakken, Eagle Ford, Utica and Fayetteville plays.
Driver Safety a Growing Issue for O&G Industry
Telogis' new service highlights the growing issue that driver safety poses to the U.S. oil and gas industry. Energy industry groups and state government agencies are taking steps to address the issue in the Eagle Ford in South Texas, the Marcellus play in Pennsylvania and the Bakken play in western North Dakota.
The Texas Energy Forum initially focused on the impact that heavy vehicle traffic associated with Eagle Ford exploration and production activity was having on road infrastructure. The production of oil, gas and wind energy requires large numbers of heavy trucks, including many classified as oversized or overweight vehicles. However, the focus shifted to include driver safety as it became apparent that safety also was an issue, said Kenny Jordan, executive director of the Association of Energy Service Companies. The association participated in a task force formed last year to address the impact of oil and gas activity in Texas on the state's roadways.
Unlike the Permian Basin, where local residents are more used to sharing the roads with traffic associated with oil and gas activity, South Texas had not experienced a similar level of oil and gas production prior to the boom in Eagle Ford production. Several South Texas county judges had expressed concerns not only about the damage being done to local roads, but the safety of local citizens on those roads, said Jordan.
The group's member companies have been urging their drivers to watch out for other drivers, Jordan told Rigzone. Driver safety is particularly an issue for well service companies, whose crews may not be visible to 18 wheelers on the road. The fact that these workers are working 10 to 12 hour days and having to drive long distances because hotels or housing close to work sites are at full capacity, also causes fatigue, putting workers more at risk of an accident. Operators are starting to work with well service companies more to ensure well service company crews can get adequate rest.
In March 2012, the Task Force on Texas' Energy Sector Roadway Needs was formed to find ways to address the impact on the state's infrastructure of increased energy exploration and production. The task force's final report was released to the Texas Transportation Commission late last year. As part of this report, the task force's public awareness and safety committees, worked to develop a new public awareness campaign to deliver key safety messages to local residents and industry workers in target areas.
Atour promoting driver safety kicked off March 1 of five Texas shale areas to launch the new safety campaign, Be Safe, Drive Smart campaign. Through the tour, which wraps up April 12, representatives from the industry, Texas Department of Transportation, Department of Public Safety, and state legislators will highlight local road activities and improvements as well as discuss increased enforcement of roadway laws and tips on sharing the road with trucks. The tour will stop in the Permian Basin, Barnett shale, Eagle Ford shale, Granite Wash-Stiles and Haynesville Bossier plays.
The oil and gas industry is also taking steps to address roadway safety in the Marcellus play. Last month, the Marcellus Shale Coalition (MSC) released a Recommended Practices document focused on motor vehicle safety. The Recommended Practices, the fifth in a series of guidance documents, builds upon the Marcellus Shale Coalition-sponsored Transportation Safety Day and Flagger Training Seminars, which provide hands-on training for motor carriers, drivers and other working in the industry.
The Recommended Practices cover a broad range of transportation-related issues, including:
driver safety programs
evaluating driver qualifications and carrier performance
vehicle compliance and maintenance
vehicle safety equipment
The document also encourages MSC member companies to use the U.S. Department of Transportation's Safety and Fitness Electronic Records System in evaluating motor carriers.
"Shale gas development requires a great deal of logistical and transportation planning and training," said MSC President Kathryn Z. Klaber in a Dec. 4, 2012 statement.
"Our industry is absolutely aware of how critical transportation-related safety is for our employees and contractors, and especially for the communities where we operate. This Recommended Practice, developed by the industry transportation experts, is a clearinghouse for regional companies and contractors to make certain their transportation programs are maximizing safety across the board."
Late last month, North Dakota Gov. Jack Dalrymple and the North Dakota Department of Transportation (NDDOT) launched a new safety program targeting county and township roads in 17 counties in western North Dakota. The new program will provide up to $10 million in funding for implementation of safety measures on rural roads that may include enhanced signs for road curves, upgraded signs or pavement markings to improve visibility of intersections, larger regulatory or warning signs and intersection warning rumble strips.
"Due to the continued energy traffic and population growth in this part of the state, we are asking counties to participate by constructing low cost safety strategies in 2013," said NDDOT Interim Director Grant Levi in a statement.
North Dakota has also been working with the Petroleum Council on a safety program that emphasizes education on sharing the road with trucks, a NDDOT spokesperson told Rigzone.
Motor Vehicle Fatalities Among O&G Workers
Motor vehicle crashes are the leading cause of work-related deaths in the United States as well as in the oil and gas industry, according to a recent study by the Centers for Disease Control and Prevention's National Institute for Occupational Safety and Health (CDC/NIOSH).
Between 2003 and 2009, 202 workers employed in the oil and gas industry were killed in work-related vehicle accidents; these fatalities accounted for 28 percent of all oil and gas work-related deaths during this time period. Texas, Oklahoma, Wyoming, New Mexico and Kansas had the highest rates of motor vehicle fatalities associated with the oil and gas industry during this time period. However, the current exploration boom in the Bakken play in western North Dakota highlights the potential need to address driver safety issues as well, including the low usage of seat belts among oil and gas industry workers.
This period of time precludes the U.S. shale boom. However, the anticipated growth in workers associated with future shale activity -- with shale gas production expected to grow nearly threefold by 2035 -- highlights the need to address major causes of work-related injury and death, researchers noted. In 2010, the oil and gas industry employed 434,488 people in the United States; between 2003 and 2010, the number of overall U.S. oil and gas workers grew by 48 percent.
Frequent travel between well sites, travel on rural roads which often lack firm shoulders and rumble strips, low level of seat belt use and long and irregular work hours put oil and gas industry workers at risk for fatal motor vehicle crashes. Only the death rates associated with motor vehicle accidents in the transportation and warehousing industry was greater than the rate in the oil and gas industry.
Workers killed in these crashes were mostly white males, according to the CDC/NIOSH study results. Forty percent of those killed were younger than 35 years of age and worked for their employer for less than a year, researchers found. Workers involved in fatal motor vehicle crashes were most commonly employed as extraction workers.
The light duty pickup truck was the vehicle most commonly involved in fatal crashes in the oil and gas industry, followed by semi-trucks. Occupants of pickup trucks are more frequent than those with commercial drivers' licenses (CDL) who drive semis or other large vehicles, meaning these workers need to be a focus of safety efforts, said Kyla Retzer, lead author of the study, in an interview with Rigzone. Pickup trucks are not covered by Federal Motor Carrier Safety Regulations unless they are carrying hazardous materials. Pickup truck drivers generally are not required to have a CDL.
Over half of the oil and gas worker fatalities involved one vehicle that had jackknifed, overturned, or struck an object in the road. When analyzed by vehicle type, pickup trucks were mostly frequently involved in collisions with oncoming traffic, and for semi-trucks, jackknifing or overturning was the most common collision type, according to the study results.
Over 60 percent of the oil and gas workers killed in motor vehicle accidents were employed by well servicing companies. More than one quarter of all workers who died were employed by well-servicing companies that had fewer than 20 employees. Workers from well servicing and drilling contractors also were more likely to die in a vehicle crash compared with oil and gas operator employees, the study researchers found.
Half of O&G Fatalities Attributed to Not Wearing Seat Belts
Half of the oil and gas workers killed in motor vehicle accidents were either not wearing a seatbelt or ejected from the vehicle and presumably not belted in. While correct usage of lap and shoulder belts by light truck drivers reduce the risk of fatal injury by 60 percent and moderate to severe injury by 65 percent, the low level of belt use in the oil and gas extraction industry may be partly related to the work culture.
Possible reasons cited for the low seat belt use rate include risk-taking nature commonly found in workers and the work environment, or use of seat belts at certain times, such as bad weather. However, Retzer noted that the oil and gas industry's culture appears to be changing already, especially with the growth of the STEPS network, or the National Service, Transmission, Exploration & Production Safety Network. The group is an all-volunteer organization founded in 2003 in South Texas by Occupational Safety and Health Administration and the oil and gas industry to reduce injuries and fatalities in the region.
While most vehicle-related deaths of oil and gas workers occurred in Texas and Wyoming, the rise of exploration and production activity in the Bakken and eastern U.S. shale plays such as the Marcellus means that drive safety issues should be addressed in these regions as well.
"We just need to make sure that small companies are engaged in improving safety as well," Retzer noted.
Successful Strategies for Addressing Driver Safety in O&G Industry
To address the issue of driver safety, every oil and gas company should have a motor vehicle safety program in place for all workers who drive while working, Retzer commented. These programs should have a policy requiring seatbelts to be worn at all times.
Successful strategies for addressing driver safety include mandatory seat belt-use policies, education through discussion groups or lectures, individual or group incentives or pledge cards. However, these strategies must be supported by company leadership in order to be successful.
"Some oil and gas companies have found success with in-vehicle monitoring system programs and journey management programs, or programs that evaluate the necessity of each trip taken and minimize the risks of necessary trips," Retzer noted. "Other components of a program include driver training, cell phone non-use policies, driver fitness and alertness, and management systems."
Retzer believes these programs are most effective when multiple strategies are used.
"There must also be management and leadership commitment to improving driver safety for it to be effective," Retzer commented, noting that oil and gas companies, industry associations, STEPS networks, insurance companies, federal and state governments should all work together to address the issue of driver safety.
A number of general and industry-specific guidelines have been developed to help oil and gas employers to manage road risk for workers, especially those not covered by truck and bus safety regulations or other occupational safety regulations. In 2005, the International Association of Oil and Gas Producers (OGP) released a Land Transportation Safety Recommended Practice for the oil and gas industry, which is based on best practices for the industry and provides tools to support implementation.
The OGP guidelines provide recommendations for how oil and gas operators should address motor vehicle crash risk for employees on and off drilling sites, and road safety policies to cover all movement of passenger, freight and specialized vehicles operated on the company's behalf.
While the OGP industry guidelines are very good, "We need to find ways to help companies adopt them within their own operations and to make this leading cause of fatality a priority for leadership," Retzer noted.
The American National Standards Institute and American Society of Safety Engineers have also published general road safety guidelines for U.S. employers on motor vehicle operations. However, it is not known to what extent these guidelines have been adapted within the oil and gas industry.
Generated by readers, the comments included herein do not reflect the views and opinions of Rigzone. All comments are subject to editorial review. Off-topic, inappropriate or insulting comments will be removed.